Julie Labrie – Keynote speaker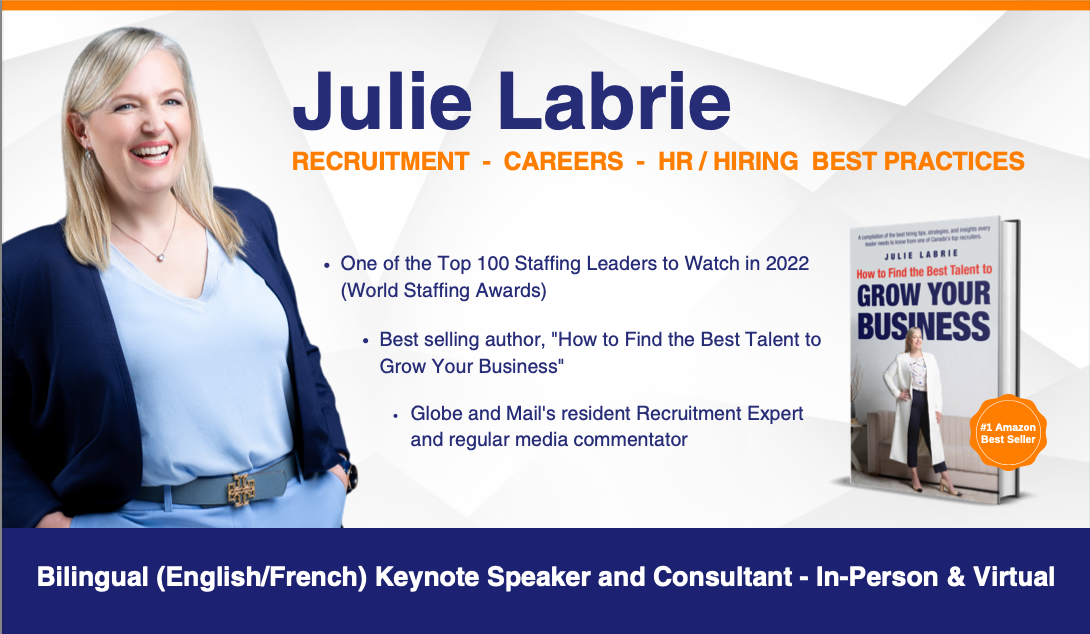 JULIE SPEAKS ON:
Recruitment
Careers and job search tips HR/hiring best practices Leadership
Business development
MOST-REQUESTED KEYNOTES:
Break Through "Candidate Clutter" to Find Your Perfect Fit
How to Draw Out Real Answers from Job Seekers: 7 Telling Interview Questions
Top Myths and Realities of Hiring Elusive Bilingual/French Talent Today
From Average to Extraordinary: How to Identify Recruiter Rockstars to Build Your Staffing Business


JULIE LABRIE – BIOGRAPHY
Multi-award winning entrepreneur and speaker, Julie Labrie is the president and owner of one of Canada's top Bilingual/French recruitment firms, BlueSky Personnel Solutions. Julie is fluent in both English and French.
For more than 20 years she has helped companies build dream teams to grow their business, and helped people land their dream jobs.
Working closely with business leaders, HR executives, and job candidates, Julie offers unique insights into the strategies, nuances and psychology behind the hiring process.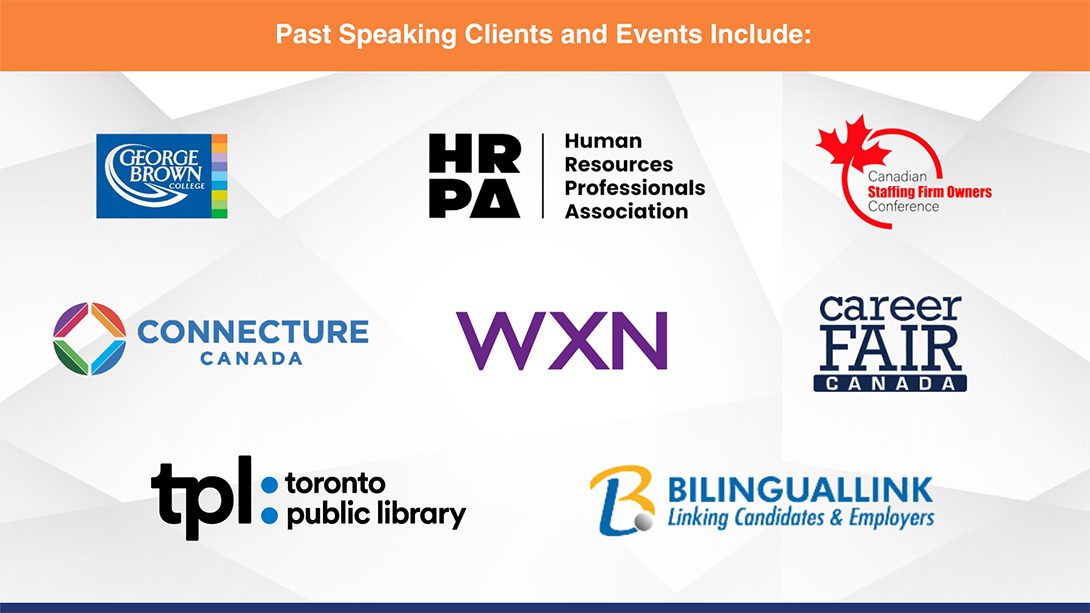 To book Julie, please call or email:
(416) 236-3303,

[email protected]