Whether you're running a multi-million dollar corporation or a small boutique business, your biggest asset is your talent. So how do you keep your talented team motivated and productive? Consider these 10 ingenious incentives that truly stand out: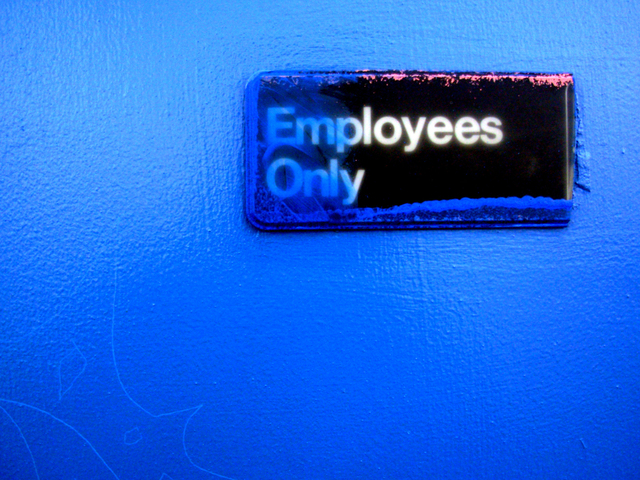 1. Employee Concierge Service — some leading edge companies offer senior executives an employee concierge service to help take life's little stresses off of their hands. Rather than worry about rushing out of the office to do their grocery shopping, pick up the dry cleaning or run errands, the concierge service helps employees remain productive at work and also spend some extra time at home.
2. On-Site Child Care — offering on-site childcare can attract some of the market's most talented moms and dads. Not only does it give working parents peace of mind to have their children in close proximity, it also allows them to visit their children during lunch breaks — an employee incentive that's hard to beat!
3. Giving Up Keys to the Company Car — consider giving your employees access to the company car outside of business hours, for personal use. Have them sign it out on a first-come-first-serve basis. Rather than having it sit in a parking lot or garage, use this asset as a company perk, with minimal add-on expenses.
4. The Executive Suite for Just $20 — just like the company car, many organizations own suites that are reserved for their top executives when they travel. Consider opening these suites up (when not being used for business) for private employee use on vacation days. Have them enjoy this perk for a nominal fee of $20 per night for example.
5. Bring Your Laundry To Work — work out a plan with a local laundry mat where each day employees can bring their laundry to work. By the time they're done work at the end of the day, the laundry is washed, folded and ready to go home with them – all for a significantly discounted rate. Imagine never having to worry about weekend laundry again?
6. Lunch Is On Us — often, it's the little things that make a big difference. Knowing that once a month you don't have to pack a lunch or pay for your own lunch because the company caters, it can brighten up an employee's day. Make it a theme like, "pizza-mania" or "burger and fries day", etc. and have fun!
7. Team Spirit — encourage your staff to keep fit throughout the year by sponsoring a regular sports team. Whether it's a summer softball league or indoor soccer in the winter, get your company involved and encourage employees to sign up. Budget for post-game drinks too!
8. Matching Charitable Contributions — your employees will be asked by friends and family throughout the year to donate to fundraisers, walks and charitable events. Consider matching their contribution (up to a limit) to support individual employees and their causes.
9. Recognition and Empowerment — sometimes a simple thank you for a job well done can go a long way. Better yet — how about dinner with the CEO to thank employees for their stand out efforts?
10. Dream Big — encourage staff to write down their dreams and goals, and create a dream account where they set aside $10 from every paycheck. Consider matching that amount for each employee to help them attain their dreams one day.