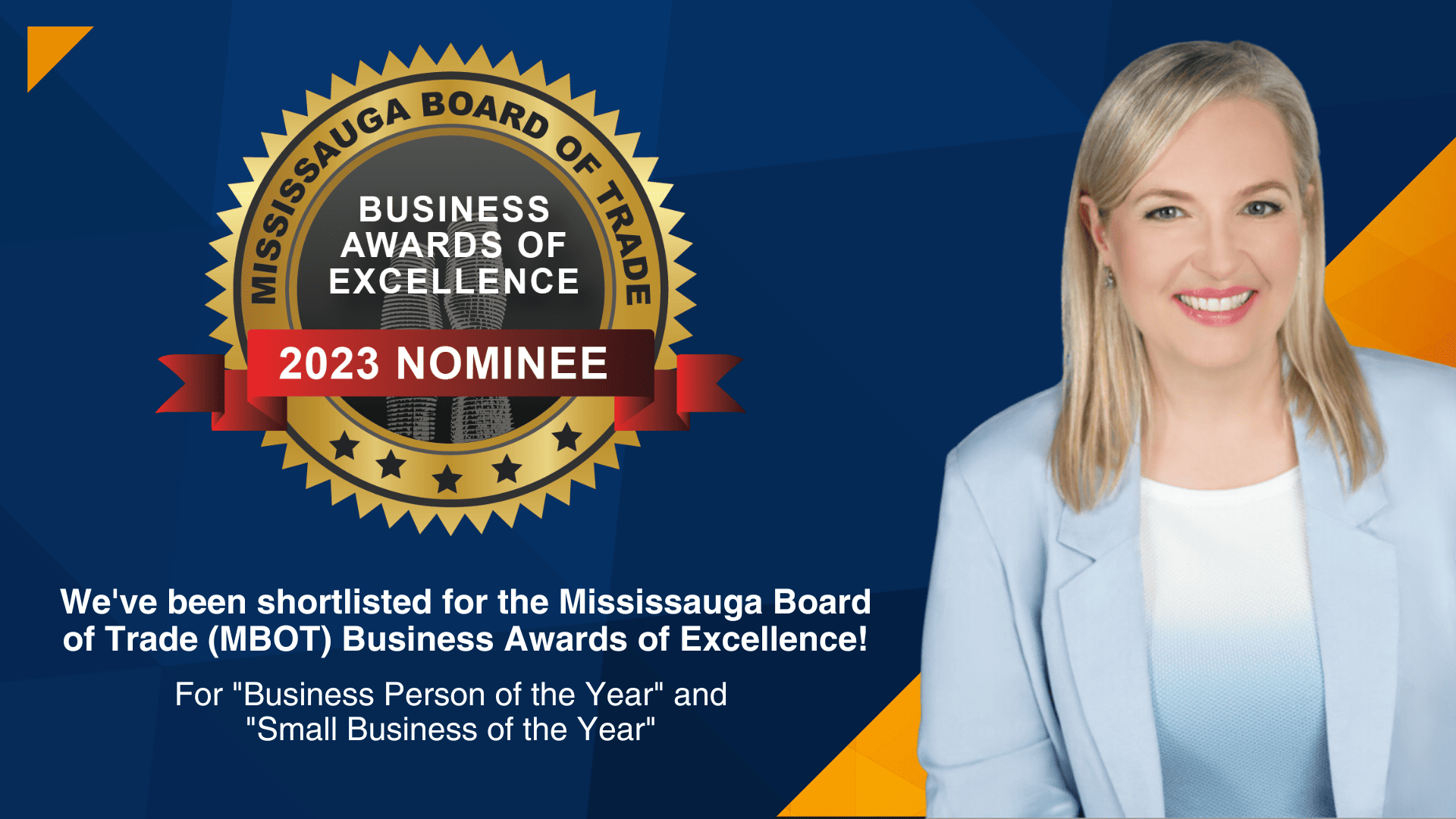 No matter where our business travels take us, there's something very special about being recognized right here at home. While our team works virtually and services clients across Canada, we are proud to say that Mississauga is our home base. This is why, being shortlisted for two Awards of Excellence from the Mississauga Board of Trade (MBOT) is that much more meaningful for us. Specifically, I'm being considered for Business Person of the Year, and our agency is up for Small Business of the Year.
The criteria for these awards focused on organizations being able to demonstrate how they have: 1) Exhibited an excellent level of business standards and ethics, 2) Delivered proven business achievement, 3) Demonstrated leadership, vision and community involvement, 4) Demonstrated concern for the work environment, and 5) Fostered awareness of the Mississauga business community through local, national or international business dealings.
We are thankful to the impressive line-up of judges who lent their time and energy to reviewing submissions for these awards, and our hearty congratulations to fellow nominees who have been shortlisted. We're honoured to be in your company.
Thank you for sharing in our moment of celebration today. Please keep your fingers crossed for us – the final winners will be announced at a gala event taking place at Hyatt Place on May 25th, 2023. ☺
Here is a quick video message from Julie for our community:
_____
If you want Canada's top Bilingual/French talent to join your team, contact us today at: (416) 226-3303 or at: [email protected]. We look forward to serving you and helping you grow your business!