Julie Labrie was honoured in Las Vegas at the 19th annual Stevie® Awards for Women in Business and won gold in the category of: Women-Run Workplace of the Year (10 or less employees)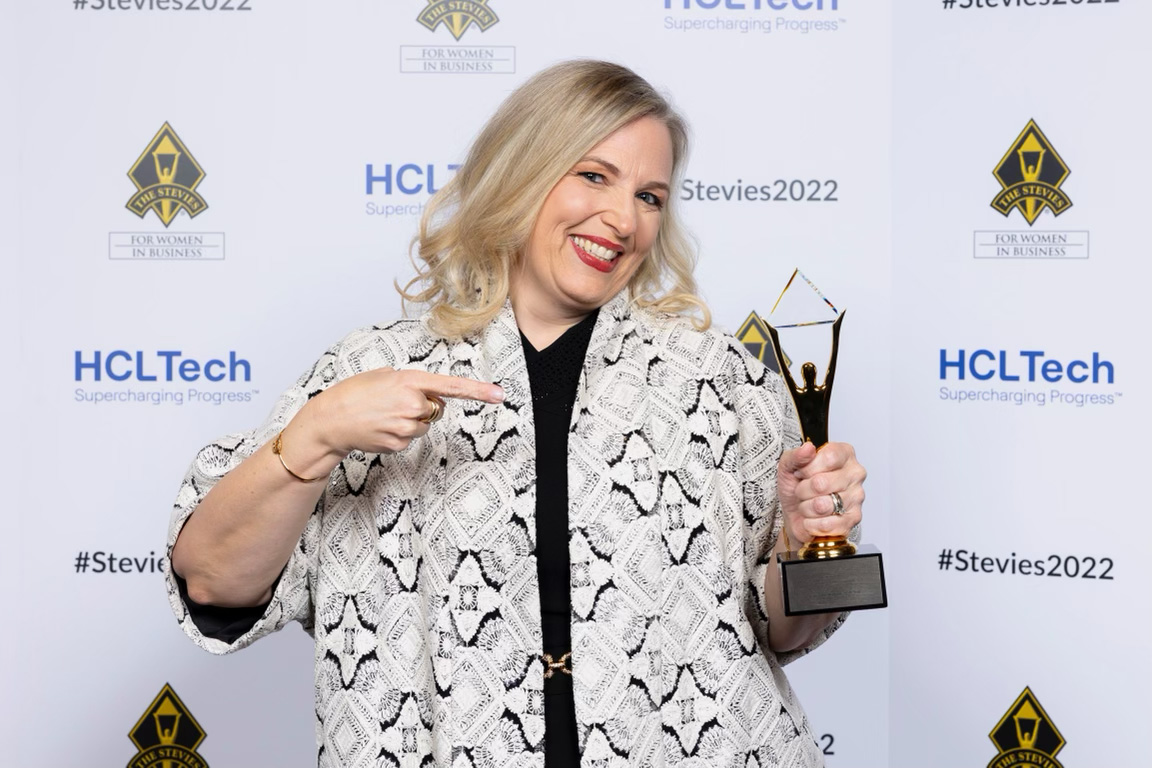 Please see a personal message below, from our very own Julie Labrie, president of BlueSky Personnel Solutions:
Truly, words cannot express what this award-win means to me. I've just returned from Las Vegas with some of my team members, and we still feel like we're walking on clouds. 😀
We attended the prestigious Stevie Awards for Women in Business last week, and if you've been following us on social media, you will have seen that we won Gold in the category of Women-Run Workplace of the Year (10 or less employees)!
Nicknamed The Stevies for the Greek word meaning "crowned," these awards are widely recognized as the world's premier business awards. They attract organizations from across the globe, and the Women in Business awards, in particular, honor the outstanding achievements of women executives, entrepreneurs, employees, and the companies they run. Judging criteria focuses on evaluating performance as it relates to innovation, integrity, effectiveness, creativity, and growth. This year's judges in our specific award category hailed from all over the world, with representation from: Australia, Bahrain, Canada, Hong Kong, India, Pakistan, Philippines, Turkey, Singapore, the UK, and the US.
This win is especially meaningful to us because in 2022, this international competition attracted more than 1,500 nominations from 27 nations. We are humbled to be recognized on a global stage in this context.
I was so touched by some of the judges' comments, and with permission, I'm sharing a few here:
"You have submitted one of the best nominations I've had the privilege to review. Your awards and kudos seem well-deserved! May you enjoy many more to come."
"To maintain high business growth during the pandemic is remarkable, and this company's focus on customer relationships is one of the key factors."
"Very good reviews from both clients and employees."
I wanted to share my acceptance speech with you here (simply click on the image below). You'll see my unedited delight when we found out that our company won gold (LOL!).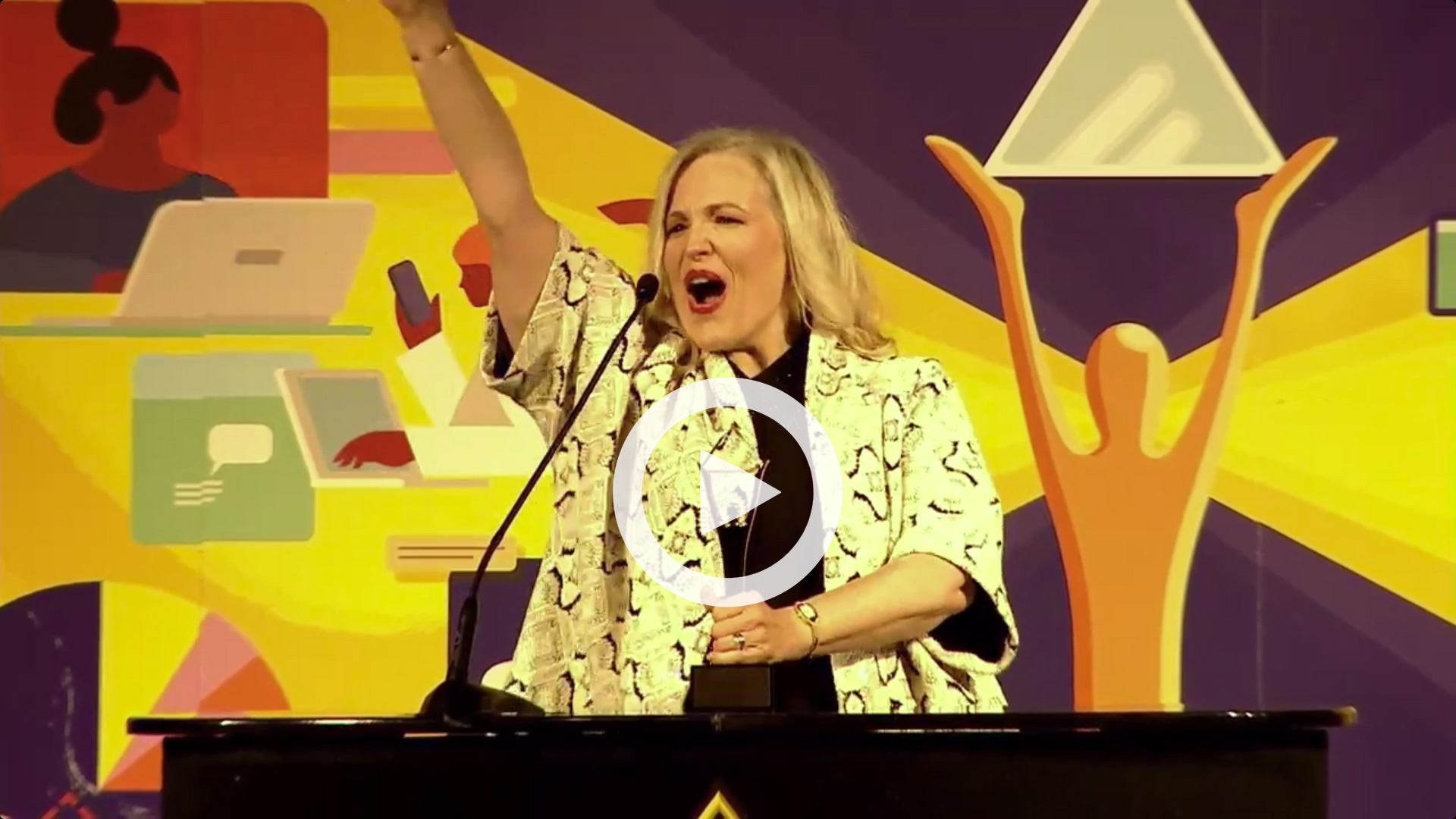 I meant it when I said it on stage, and I wanted to take this opportunity to say it again here: Thank you – to you, our clients. You put your trust in us every day, enabling us to do the work we love to do, and we are so grateful for that.
I have to say that while we are a woman-owned and women-run organization operationally, I've never thought of our company as being "different" or "special" because of it. My work, and that of my team's has always been fueled by the passion we have for the art and science of recruitment. Nevertheless, I also think it is very important for young girls across the globe to see role models who look just like them, being internationally recognized for the accolades they've earned. I want this especially for my two daughters too, and I hope as their mom, I've made them proud.
Thank you so much for joining us on this journey and celebrating with us. Now, it's time for us to put our heads back into our recruitment searches for our clients, so we can do what we do best.
Best,
Julie
____
If you are in the market for Canada's best Bilingual/French talent for your team, please contact us today. You can always reach us at: 416-236-3303, or via email at: [email protected]. We look forward to serving you!