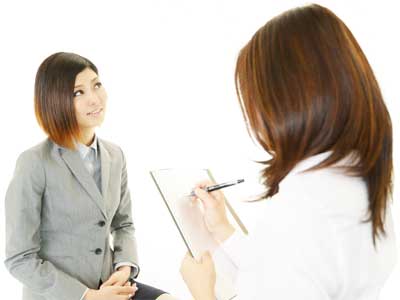 In examining HR trends and challenges in Canada, we had the great pleasure of sitting down with Dr. Claude Balthazard, Ph. D., CHRP, Vice-President, Regulatory Affairs and Registrar for the Human Resources Professionals Association (HRPA), to get his take on HR's greatest wins, trends and issues today.
Q: How has the HR profession evolved over the past 10 years?
A:  The HR profession has steadily taken on a more strategic role in business. Year-to-year it's not as noticeable but if you go back 10 years, there's a definite change. HR is much more accountable directly to the C-suite today, and more tied into the business than ever before.
Q: Is this HR trend something you think will continue in the future?
A: Personally, I do, yes. You might get different opinions depending where you think HR should be going. It used to be that all you needed to do was to 'hang out in the HR department, and you would be expected to figure out the job'. People "fell into" the industry. Today, 65% of people in the field are actively making a choice to be in HR from the start. I would also say that HR is becoming more knowledge-based. In Ontario the degree requirement and designation are important and HR education is increasing continuously.
Q: Are HR professionals moving to more senior positions outside of HR?
A: I'm not sure whether this has accelerated or not, though I think this will change. Today HR is becoming more of a discipline versus serving as an administrative function. I say this because HR has found a home in business schools today. Whereas in the past, the educational backgrounds of HR professionals varied greatly from Psychology to English, and everything in between, the academic aspect of HR continues to become significantly upgraded. Some people still say the challenge in HR is that it is not numeric enough yet. The discipline could benefit from becoming a bit harder as opposed to a soft discipline. Quantitative analysis is key. Today, HR schooling involves a lot of business analytics. This means that the HR professionals of the future will have a much better business foundation than in the past. This makes moving them into senior positions outside of HR more possible.
Q: What do you think keeps most HR professionals awake at night – in terms of work issues?
A: The most pressing issues in HR today are focused on the business of productivity, and engagement of talent. That's what's on the radar for most HR professionals. If you asked most HR professionals, they would probably say that those are their top, most pressing issues.
Q: How is the HR industry recovering from the recent global recession?
A: Before the global recession, everything was about attracting and retaining talent. Talent shortages were at the top of the agenda. Once the recession hit, this was put on the back burner. It still hasn't returned to the front burner yet, but it appears that we've picked up all the slack that recession had created right now. All the jobs that were lost have now been re-gained more or less. So what's the next HR trend? Within the next 2 years, I think we'll see a full-blown return to that "attract and retain" agenda, as the availability of talent gets tighter again. It's going to happen, but we're not seeing it in a big way just yet.
Overall, I think this is certainly a very exciting time to be in the HR field.
Social Share