There are many variables that lead to new hires, from business growth to sudden employee departures to temporary absences such as maternity leaves. No matter the context, the hiring process today still builds its foundation on the good old job description.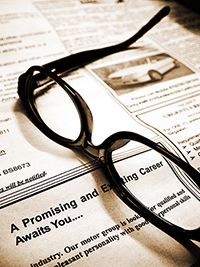 But hiring considerations must go beyond skills, qualifications and experience, and must include leadership styles, social culture, team dynamics and more. These pivotal points are often never articulated, and yet they are critical to finding the right fit within a team.
When we get involved in a client's hiring process, we go far beyond the job description. We delve deeper into the contextual nuances of the workplace and build a search criteria that is tailor-made for our clients. In this way, we ensure the short-list of candidates we recommend for consideration are great fits across multiple check-lists for a team.
And today, for the first time, we are sharing our internal list of questions with you! These are questions we ask of all our clients, and they are designed to uncover valuable organizational insights that lead to the perfect new hire.
So prior to making that first screening call, or sitting down with a candidate on an initial interview – make sure you have asked your department heads these "beyond the job description" questions below:
1. What is the profile of the person you are looking for? What type of personality has worked best in this role?
These two questions work together in many ways. The first one helps to reveal the personality and social needs that the department head or team is hoping to acquire for this position. Are they looking for someone who is a self-thinker and tends to research answers on their own, or someone who is more of a collaborator in their tasks, who builds value among their team? While putting personality traits on a job description may not be appropriate, these questions can reveal the details you need for your hiring process.
The second question encourages department heads to think about what type of personalities have worked well in this position in the past. This question can get people thinking and may change perspectives. Some managers tend to hire people who are similar to them in personality and working style, but if that is something that has not worked well in the past, this question can help them reflect. Perhaps the personality they think they want is not really the personality they need for this role.
2. What type of industry should these individuals come from?
Sometimes people who work in multiple industries bring different and fresh perspectives to the table verses individuals who are really focused in a niche category, with years of experience. You want to get a sense of whether the position requires someone who will bring new thinking to the table (creative careers, for example, require this). Or perhaps you actually need someone who brings real depth and years of experience in one area to the table.
To help the hiring manager answer this question, ask them to consider past employees who have been successful in this position. Did they come from varying backgrounds or did they come from one speciality area?
3. What is the hiring manager's personality like?
This question will help you match the right candidate who fits well with the manager's personality. Consider the different leadership models or team dynamics that work well together in your organization. You will want to build a team of people who compliment each other and usually the best teams are the ones that have diverse personalities and diverse working styles working together like a complete puzzle. In turn, this mix of personalities helps to balance things out within the team, and ensures that every aspect of the business is well managed.
4. Are there certain industries/backgrounds that you don't want to explore?
This question is asked to get a better contextual sense behind the social culture of the organization or department and how they see their industry compared to others. Most importantly, what you want to establish is whether there are certain restrictions that you should be aware of during the hiring process? This information is not usually provided until you ask for it!
5. Would you prefer that they haven't worked for your competition?
This is an important question. Some individuals believe that hiring a worker from a competitor is a great asset as there tends to be less training involved and they can essentially hit the ground running. Other managers feel that they would prefer to avoid hiring individuals from their competition who bring with them the same expected strategies and thinking. Their preference might be to hire candidates with a completely different background who provide innovative new ideas that do not homogenize the business with their competitors, but rather set them apart completely.
6. What is the overall company and department culture?
With this question you're trying to identify what the culture and dynamics of the department are from a social standpoint. Do they work more on an individual level or are they consistently collaborating and working together?
This question can also reveal more details in terms of the morale of the company. If the company or department is struggling with morale you will have to find someone who's ready for that kind of environment and prepared for the challenge of boosting moral. Otherwise, you may find a candidate whose personality is greatly affected by the lack of morale in a group, who may not work out despite their qualifications. If you know this information before hand then you can find candidates that are perfectly set up to manage that kind of process.
Have you asked other questions that have provided insight in the hiring process? Please share them with us in the comments section below!
In the interim, we wish you the best of luck with your new hires and please do give us a call if you need any support finding the right candidates for your team this Spring Season.