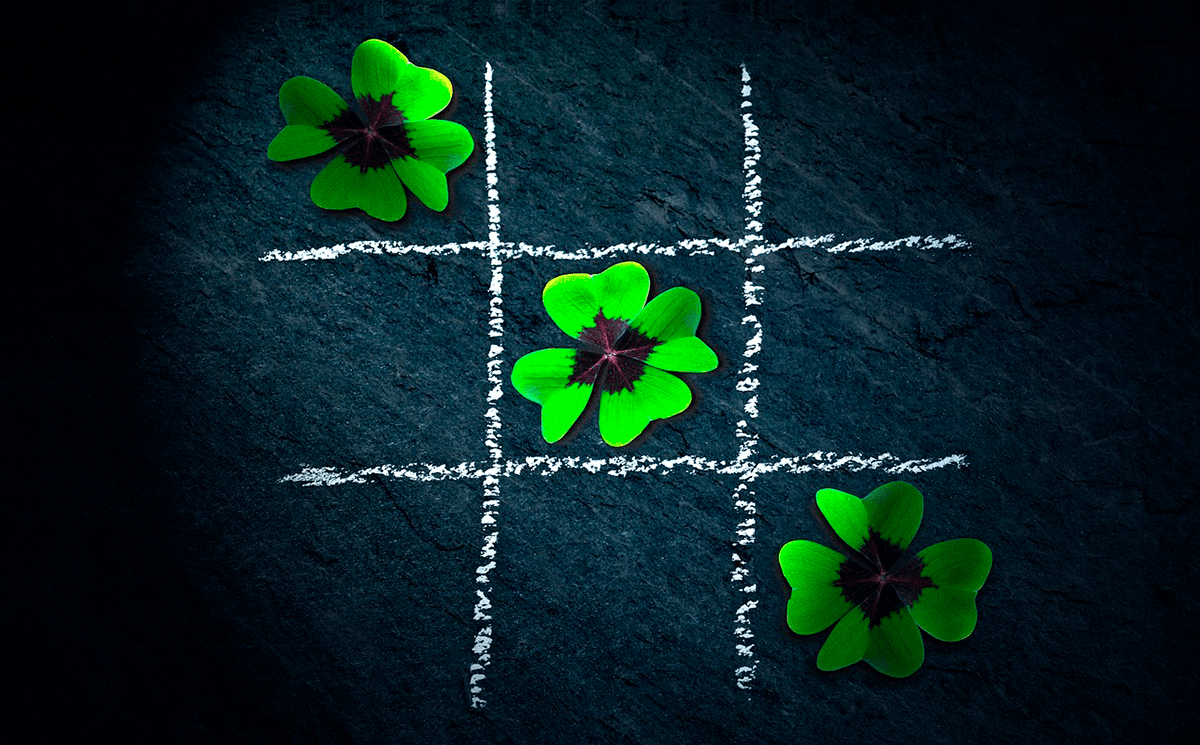 This month, in honour of St. Patrick's Day on the 17th, we're taking some inspiration from the "luck of the Irish" and we wanted to explore this question: How much does luck factor into the recruitment process?
After all, if you're an HR or a hiring manager, wouldn't you want to find and work with a "lucky" recruiter who happens to be on a hot streak?
We've all been working in a jobseekers' market for quite some time now – with a significant Bilingual/French talent shortage in Canada. In this context, in conversation with fellow recruiters in the industry, we've been called luckyseveral times, when people hear how much our company has grown in recent years.
Out of curiosity, we checked the official definition of luck in the dictionary. According to Merriam-Webster, luck is defined as: "A force that brings good fortune" and "favouring chance." As a verb, it refers to: "Coming upon something desirable by chance."
When something happens by chance though, it usually means there is no predictability involved.
In contrast however, at BlueSky Personnel Solutions, we firmly believe in stacking the chances in our favour, specifically by doing the work.
If that means meticulously scouring through more than 2,000 profiles on LinkedIn, in order to find that perfect, elusive fit for a client, we will happily do that (and we've actually done this many times). It may take us a couple of weeks to do it, but we know that ultimately we'll be successful. This is the strategy we use to make sure luck is on our side.
And we don't see this as hard work, because we love our jobs, and we get a rush out of that digging process to find the perfect match for our clients.
"Hard is not a word that exists when you love your job."

– Julie Labrie, President, BlueSky Personnel Solutions
When we are hiring internally for our own team, we'll often say: If you're not willing to put in that time, work, and commitment to "the dig" as we call it – to find the right people for clients, then honestly, you're in the wrong profession!
For me personally, I remember when we first opened up our doors at BlueSky, we used to have to do a lot of prospecting and sales. My colleagues would regularly say to me: "Julie, you are so lucky! You've always got meetings lined up – you're always on a roll!"
Yes, it was true that I always had prospective client meetings booked, but it wasn't about luck or being on a streak. It was about being a self-starter and consistent. It was about pushing forward. It was about perseverance.
On many occasions, I'd reach out to clients for a whole day before I'd get any confirmed meetings, because I wouldn't stop. And when my colleagues clocked out I would just keep going until I got what I needed.
From the get-go, I also believed in building relationships. When my colleagues would make a call and receive an objection on the other end of the line, many would hang up and just move onto their next target. For me, I took great pride in listening to the client's objections, so I could work through them. And if they still said no to me initially, I'd never harass them, but I would keep in touch. So, when the time came and they needed support, they'd think of me. Sometimes, this process took years before we got orders from them. But many of those clients from way back then continue to work with us today!
Too often, we see people limiting themselves and then chalking it up to bad luck.
When I first moved from Quebec City to Toronto on my own for university, so many people back home were surprised. They were fearful for me, and would ask: "What if you don't like it?" And my answer back was always: "Well, then I will simply move back!"
We have to take chances in life, we have to be responsible for our own actions. We can't rely on luck to do that for us. This has always been my personal belief from Day One, and I've built my own team around these same principles and values.
At BlueSky Personnel Solutions, we wholeheartedly subscribe to the adage: You've got to be good to be lucky, and lucky to be good. Luck alone is never a factor for success in recruitment.
Our company's secret sauce to success can be summarized with the following:
We love that we get to be here to solve our clients' issues and meet their opportunities in business, by finding the right people for their teams.
We believe that when the fit is just right, every single person out there can find a meaningful job that helps them realize their purpose (either at work or in life).
We take great delight in being corporate match-makers, who bring these two groups and their purposes together. Our work is not always easy, but for us, the process is thrilling. And the results are worth it – every time!
Net-net: Do the work and luck will follow, in life and in recruitment too.  Cheers to your hiring success!
_____
If you are looking for the most sought-after Bilingual/French talent for your team, contact us today, and tap into our deeply cultivated candidate network. You can reach us at: 416-236-3303 or via email at: [email protected]. We look forward to serving you!