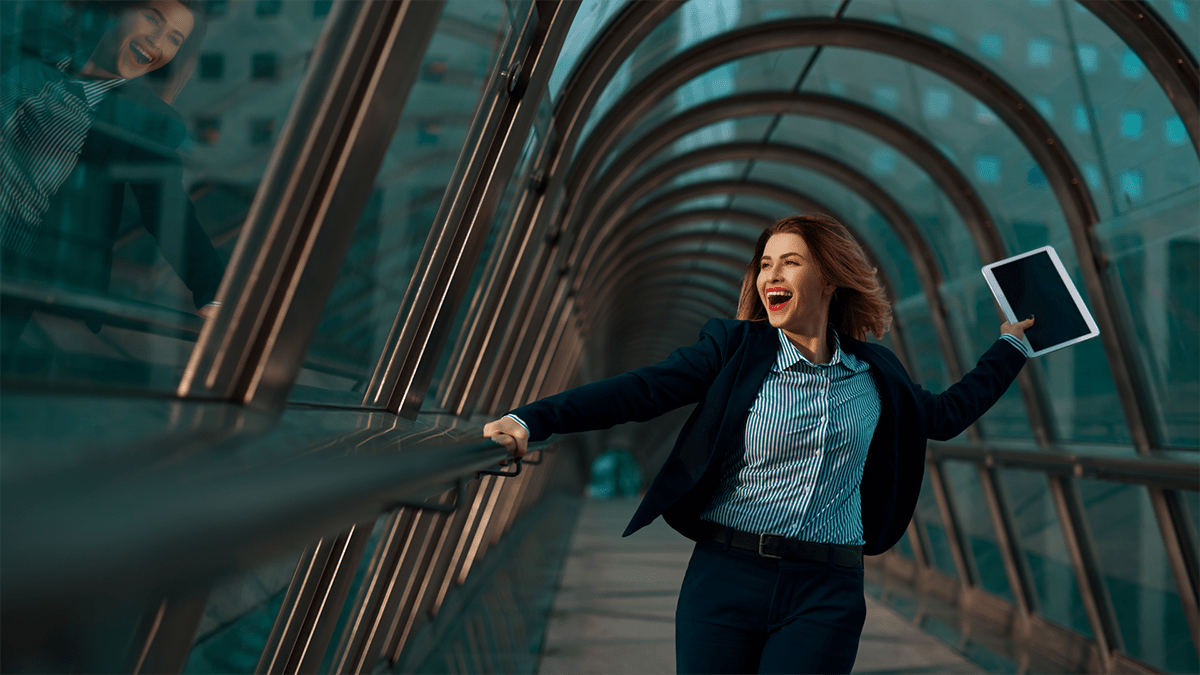 I wholeheartedly believe in the popular adage: "Choose a job you love, and you will never have to work a day in your life." In university, I worked in retail, and I must confess, I hated it with a passion. I quit after 8 grueling months. Later, I tried working in a call centre, and I quickly learned, that was not for me either. But recruitment? I knew the minute I discovered this field, that this was unequivocally my passion.
The search…the dig…the find…All of it is so exciting to me!
So you can imagine my disappointment when I came across an article recently, titled: "How to be less depressed as a recruiter." And the article's first line read as follows: Recruiters are rarely proud of what they do. What? It's disheartening to me that people in my profession can feel so negatively about something that I absolutely love – work that I do with tremendous pride.
Sadly, I've personally come across this sentiment about recruitment from other industry colleagues too. I'll meet fellow recruiters at conferences, and too often, they'll tell me they got out of French/Bilingual recruitment because they found it to be too hard, that there is such a shortage of talent, they found it too frustrating.
Moreover, in today's candidate-led job market many recruiters are experiencing other frustrations. As recruiters, we'll work diligently to find qualified talent, we'll set up all the details and meetings, and then, candidates don't show up for their interview. Sometimes, even when everything seems be going well, a candidate will surprise us and turn down an offer at the very end of the process. It can feel like a lot of time and effort is wasted.
As recruiters, we must reconcile with the fact that, this is a people-focused business, and we simply can't control everything and everyone.
Because I love recruitment, this work really doesn't feel like work to me. So, I don't take these set-backs personally. And whenever we are expanding our BlueSky Personnel Solutions team, we always look for people who love this field just like us. That is paramount. If people are in this profession for the wrong reasons, we know they ultimately won't enjoy this work, and it won't work out (hence the high turnover in our industry!)
We apply the same principle of finding and recruiting people who love their work, to all of our placements for clients, across the board. We always strive to put forth candidates to our clients whom we know have a love for their jobs.
What strategies do we use for this?
We keep our eyes out for certain telling watch-outs and we also intentionally ask revealing interview questions that show us just how much a candidate likes (or loves) their work. Here are a few of our top tips:
Listen for the presence of complaints, even subtle ones in interviews: After interviewing thousands of people for jobs in all kinds of different fields, we have consistently found that candidates who are unhappy in their positions tend to complain a lot. This often happens when they are in a role that is not well-suited for them. However, as soon as they land a job where they are doing work they love, the complaints always stop, often immediately.
Watch out for good-talkers: Quite often, candidates will tell us what they think we want to hear. They will prepare "canned" answers and will rehearse them to ensure a smooth delivery. Good recruiters can weed through such facades. For example: in sales jobs, we'll ask candidates about their targets. If they don't readily know their numbers, that can often be a warning sign for us. Someone who consistently exceeds their sales targets will know their numbers off the top of their heads, because they love it and are proud of it!
Dig further in the interview process and ask for specific examples: Beneath the covers in an interview is where the valuable information lies. Consider asking very direct questions like the ones below, and then probe for more details:

What part of your job don't you like? Or, what do you like the least? And what have you done about it?
If you were the manager, what would you have changed at work?
If you could make a change to your current position, tell me one thing that you would do differently?
People generally only want to change the parts of their job that they don't like. So these questions can be quite revealing.
Sometimes, people will stay in a line of work that they don't enjoy simply because they feel stuck. They tell themselves that making a change won't be easy. Or, they believe their obligations of having to put food on the table so to speak, is holding them back. Our team has never subscribed to that notion. In fact, we tell candidates all the time that if they are not happy with their work, the only way to find happiness is to make a change. It may take a few kicks at the can to discover their true work love, but it will always be worth taking that journey.
When candidates are doing work that they love, we know they will naturally have a high level of commitment in their positions, and they will exceed expectations too. As Steve Jobs so aptly put it: "The only way to do great work, is to love what you do."
_____
If you're looking for passionate Bilingual/French talent who truly love what they do, give us a call today at: 416-236-3303, or email us at: [email protected]. We're networked with the best candidates across Canada and we look forward to serving you!