The following article was originally posted on Monday, November 12, 2012, in the Globe and Mail.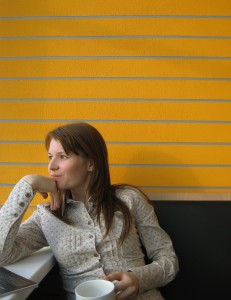 The Question:
I have a career dilemma. I am currently torn between two career paths and I am not sure how to make a decision. I have a social work background and I am interested in either pursuing more education to move into the human resources field or to pursue a developmental services worker certificate. I am very interested in working with people with barriers to employment and people with disabilities. Currently, I am taking courses in employment counselling, as I am interested in this field as well.
I feel that by taking HR courses it may open up more private sector jobs in areas I'm interested in. However, I'll need to complete a four-year degree first, and there are aspects of this field in terms of values that do not sit well with me. After speaking with one recruiter in the HR field I found that this field is very much about money.
I also find that many of my requests for even informational interviews in the HR/recruiting area are not returned. In contrast the developmental services field seems much more promising in terms of employer response, even without having a formal DSW certificate.
I initially entered a social work program because I wanted to work with people in a helping field but I am finding employers don't want people with only a social work degree. I believe from my own research that taking this certificate will lead me to a job.
I also feel social services work of some kind fits better with my overall value system, as I tend to be a very progressive person. However, I am worried about funding. It is great to want to help others but I just can't afford to be a volunteer all of my life and many not-for-profits don't seem to understand this. I often become frustrated with the fact there is so little funding in the social services area and I think that perhaps sacrificing a bit of my values in order to find some viable work in the private sector may be worth it in the end. What should I do?
The Answer:
In your heart of hearts, it sounds like you know social services work is what you were meant to do. The problem is that the threat of funding ups and downs and a potential lack of job opportunities are scaring you into considering other options.
In building careers, you must consider two competing priorities: 1) finding work that you love, and 2) finding work that pays the bills. While volunteering can give you incredible personal returns, it ultimately doesn't put food on the table.
Funding seems to be a key concern for many people working in the social services sector. But many people have highly rewarding, paid jobs in the non-profit sector. It is possible to do what you love, and get paid for it.
I approached two non-profit sector veterans and here is their advice to you:
"The best way to build job security in social services is to invest in yourself and become a valuable resource – pursue higher education and get as many qualifications as you can in your field," advises Patricia Jacobs, executive director of Moorelands Community Services, a 100-year old charity serving Toronto's most disadvantaged children. "In a competitive environment, you are more likely to be hired over others who can't bring that same expertise to the table."
"The more knowledge you amass in your particular area, the better off you're going to be in protecting yourself from the vagaries of the economy and from funding ups and downs," adds Ms. Jacobs, who has been working in the non-profit sector for 30 years.
John Wilhelm, chief social worker for the Toronto Catholic District School Board, and chair of the Minister's Advisory Counsel on Special Education, says there is good stability in social services work within the school system. In his 25-year career, he has seen very low turnover within the board. But it takes some time and work investment to pursue such a career.
"Within our board, we require social workers to have a masters degree, a membership with the Ontario College of Social Workers and Social Service Workers, and we look for people who bring several years of diverse work experience to the position."
To start a career in the non-profit sector, Mr. Wilhelm recommends that you keep your options open within the wider scope of the social services field. "Try working in different settings. Work with youth, the elderly, in community agencies, hospitals," he says. "This will help you to find your niche."
So stay on course. Pursue the additional certifications that can give you an edge for your target job, and build a career that you're going to love.