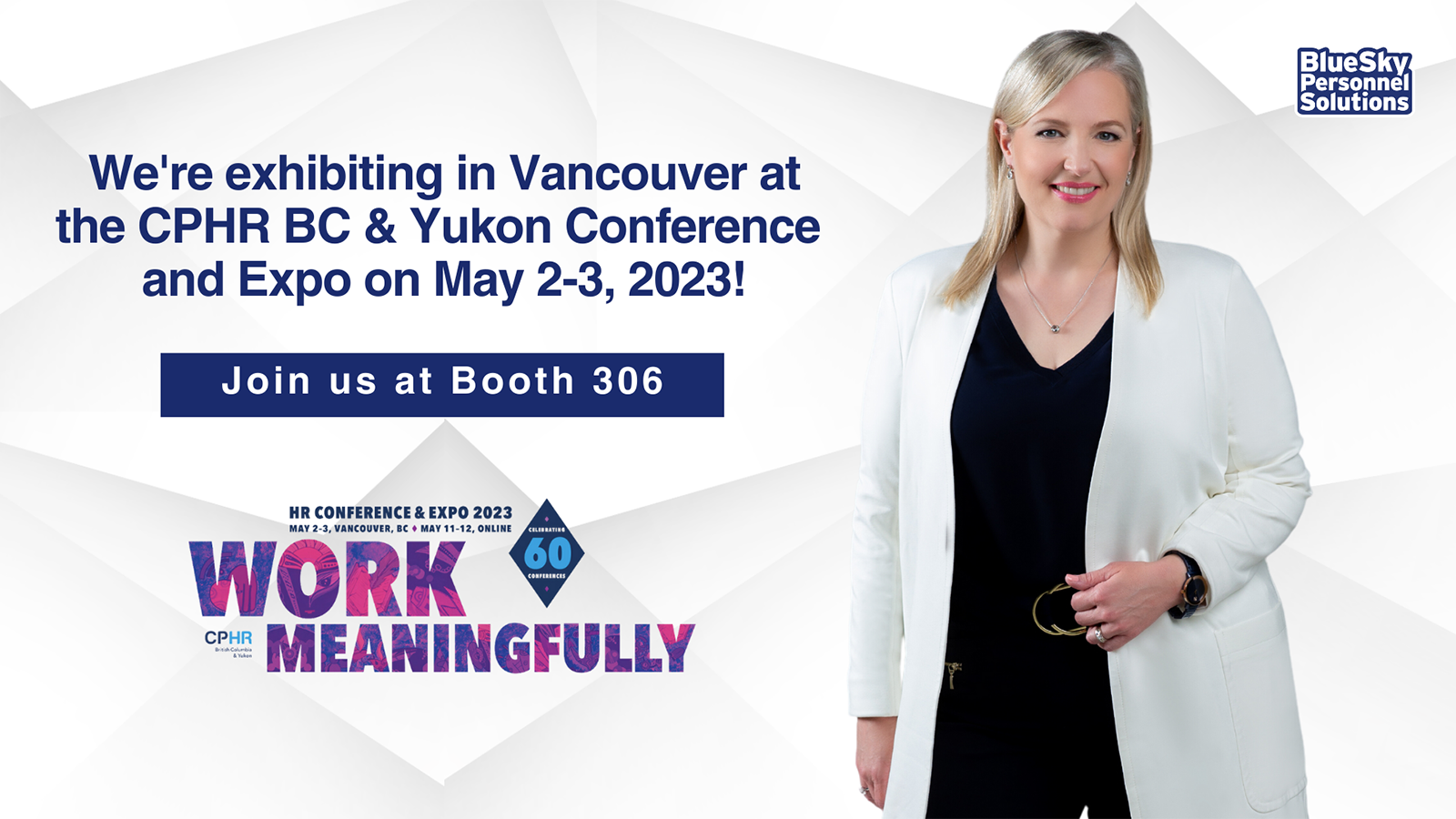 Calling our Vancouver clients, colleagues and friends (and any of you who may be travelling to beautiful BC on May 2nd and 3rd) – we are exhibiting at the CPHR BC & Yukon Conference and Expo, and we would love to see you there!
Please consider this to be your open invitation to drop by Booth 306 so we can catch up in-person. We have some fun goodies we are giving away too. 😀
If you can come as our guest (or that of any other exhibitor), simply go to the front desk and request an "expo-only" guest badge, and your entry will be complimentary.
As we continue to expand our business across the country, we're thrilled to be able to see our valued community members in real life again. This is Western Canada's largest HR Expo, and it is celebrating 60 conferences this year. This event promises to give you, "ideas to help your team navigate change, find deeper meaning in your work, and create excellence together."
We can't wait to see you in May!
Best,
Julie
P.S.: We will be following the conference's hashtag: #HRCONF2023, so please tag us too, on social if you plan on attending. Cheers to your Bilingual/French recruitment success!