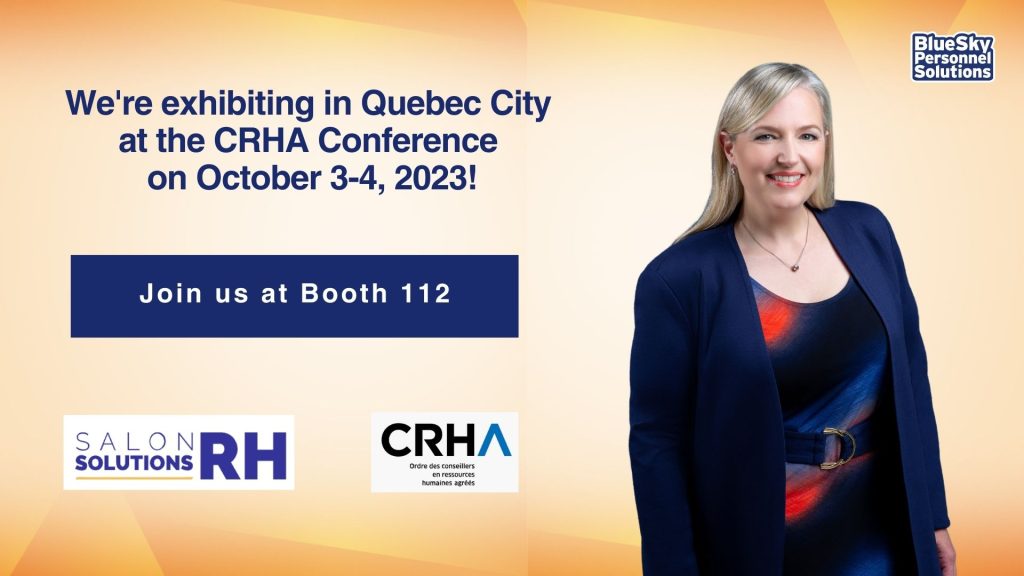 Calling our Quebec clients, colleagues and friends (and any of you who may be travelling to La Belle Province on October 3 & 4, 2023) – we are exhibiting at the CRHA Conference in Quebec City, and we would love to see you there!
Please consider this as your open invitation to visit Booth 112 and have an in-person catch-up session. We also have some exciting giveaways to offer 😀. Click here to register for your free pass to our Booth 112. With your complimentary pass, you'll gain access to 24 speaker presentations at no cost (a value of $400).
As our business extends its reach across the country, we are excited to have the opportunity to reconnect with our valued community members in person once more.
We can't wait to see you next week!
If you would like to follow our journey, feel free to follow Julie Labrie on Instagram.