Please vote for her today – it takes less than a minute and every vote matters.
BlueSky Personnel Solution's very own Julie Labrie has been nominated as one of the Top 100 Staffing Leaders to Watch in 2023. We are so excited for her!
Winners of this honour are voted in by industry peers such as yourselves, which of course is the highest compliment.
Julie was given this accolade and title last year, and given all that she has done over the past 12 months, especially with the launch of her new bestselling book, we'd love nothing more than to see her win this deserving credit again this year.
Can we ask for your vote? (If you have just a moment right now, the process is super easy and it takes less than a minute.)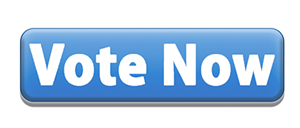 Thank you so much in advance for your support. 😁
Everything we do for our clients and jobseekers at BlueSky Personnel Solutions is guided by the spirit of partnerships, and we could not be more grateful to be surrounded by such an incredible community of people who share this same value with us. So please accept our thanks once again.
____
If you are currently seeking Canada's best Bilingual/French talent for your team, please contact us today. We are networked with exceptional candidates from coast to coast. You can reach us at: 416-236-3303, or via email at: [email protected]. We look forward to serving you!