Our very own Julie Labrie, president of BlueSky Personnel Solutions was recently interviewed in French on The Stephanie Show podcast, hosted by trilingual high performance coach, columnist, podcaster, and world traveler, Stephanie Lin.
Stephanie's podcast is known for bringing bold conversations to the forefront via interviews with successful executives, entrepreneurs, change-makers, and thought leaders on personal development.
In this episode, Julie shares some of the best lessons she has learned over the years from running her own business, and rising to the top of her industry as a trailblazer in recruitment.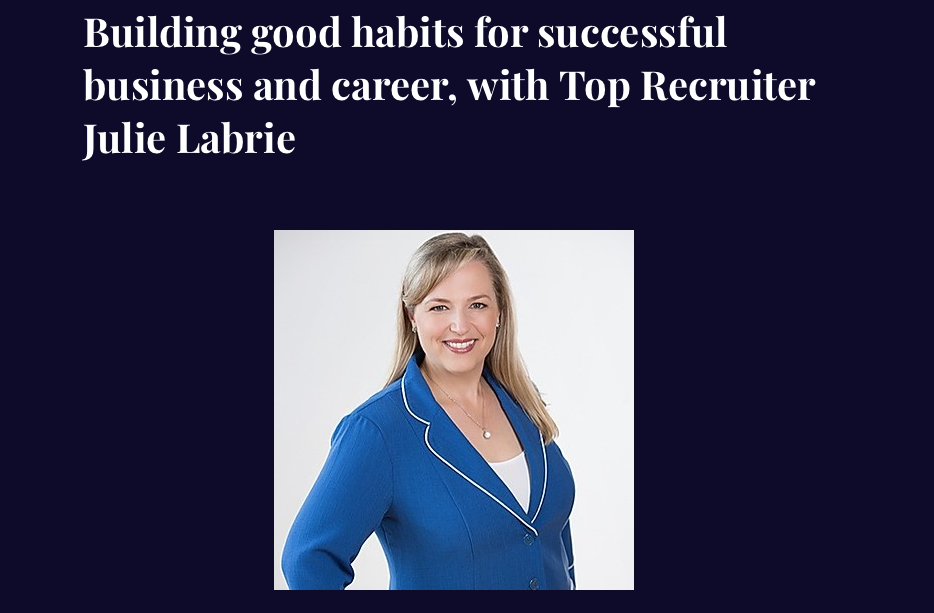 Listen to the full interview here:
https://www.stephanielinme.com/post/building-good-habits-for-successful-business-and-career