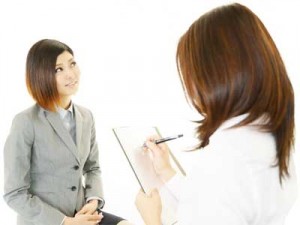 The saying goes: "Never judge a book by its cover." But in the hiring and interviewing process, first impressions, body language, and general non-verbal cues can have an incredibly powerful impact – much more so than we may realize. In my research for an article that was just published in Workopolis about decoding a job candidate's body language, I interviewed several experts and I found their tips to be quite intriguing.
So I wanted to share the discussions we had with highly-sought after body language expert, Eliot Hoppe. We hope you enjoy the following Q&A, as much as we did!
Can body language reveal clues to help HR/hiring managers determine whether a candidate is a good fit within a company's culture?
It can, but it's important to consider context. For example, candidates can be nervous, because for them, the stakes are high. Don't take into consideration a cold handshake, as it could simply be nerves. That said, as the interview progresses it is up to the candidate to "get comfortable" with you and the post-interview handshake could reveal if rapport was established. This might be important information if the candidate is interviewing for a client-facing position such as sales and marketing, and may not be as important in an in-house position such as a call centre representative.
Upon sitting down, calibrate the candidate's body movements, gestures, vocal tone, blink rate, etc. As the interview progresses, you may notice differences which can reveal a lot about the candidate, including his or her ability to adapt to stress, potential areas to probe further (deception detection), and areas of interest or disinterest within the position or company.
Are there any telltale body language signs to reveal when a job seeker is "stretching the truth" or not being 100% truthful?Yes. Your body language reveals the true emotion of how you feel at that particular time. For instance, the stakes are low if you ask, "Have you taken any paper clips from your employer before?" whereas the stakes are much higher if the question is re-phrased as "Are you an honest person?"
There are several tell tale signs to detecting deception. The easiest areas to observe are a difference in blink rate (faster or slower), rocking movements while seated or standing, no touching of the heart area and gestures which are out of synch with words that are being spoken (based on earlier observations as you calibrate the individual).
Can reading body language help in contract/salary negotiations?
When trying to be sincere or serious about what you are saying, never touch the face area while speaking. This will convey mistrust, deception and insincerity to what was just said. Be open in your body posture. Gesture with looser wrists and open palms facing upwards. If you have a habit of pointing at people, point with all of your fingers with an upturned palm.
Some people are simply socially awkward. However, they may be a great asset to a company. Can reading body language help assess someone's genuineness and interest in a job?
Yes, certainly. You can't fake a genuine smile. Even the most "socially awkward' individual smiles when they are excited about something. A genuine smile includes smiling with your eyes, unlike the feigned smile that your child might bring home from school from picture day. Look for a symmetrical smile at the mouth and not an asymmetrical one, which is only raised on one side. A half smile is a signal of contempt, one emotion that you don't want to receive or give.
Can you share any other valuable body language tips that HR/hiring managers should know?
Yes. Always try to stand on an interview candidate's right hand side. You will appear more likeable to him or her. Also use the hydraulics on your chair to give or take power. Being elevated by only half an inch over the other person will unconsciously give you power while lowering your chair by half an inch will give power to the other person.