The following article was originally published in The Globe and Mail.
NINE TO FIVE – Special to the Globe and Mail
BY: JULIE LABRIE AND DANIEL LUBLIN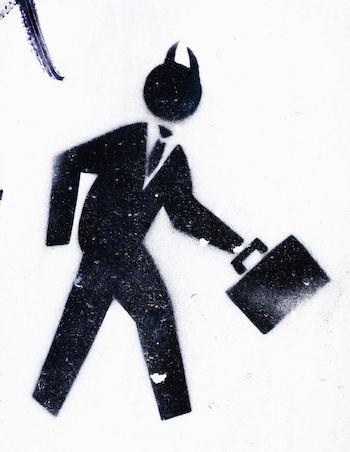 THE QUESTION
My 27-year-old son has a bachelor of science degree but could not get a job in his chosen field, despite four summers of related work experience. After a year of unemployment, he went back to college for two years to study power engineering.
Unfortunately, and without asking enough questions, he listed his name with a placement agency. He could have had jobs with two employers, but they will not hire him because the agency submitted his name to them first, and the fee to be paid by the employer comes to 20 per cent of his wages for the first year. While an employer could justify paying such a fee to hire an experienced engineer, both companies said they would not pay that for someone with little experience. My son did not sign any paperwork indicating that this would be the fee to employers.
He has asked the agency to withdraw his name and it has refused, preventing him from being hired. What can be done?
THE FIRST ANSWER
Julie Labrie
President, BlueSky Personnel Solutions, Toronto
Ethical placement agencies are upfront about their placement fees so there are no surprises. Once an employer agrees to become a client, a signed service agreement is put into place. Only then does the candidate search begin.
In your son's case, it looks like the agency sent his résumé out unsolicited, where employers never agreed to pay a fee. Once an employer showed interest, the agency likely disclosed that the company would be on the hook for a fee. It's a shady practice, but without a contract, the employer is not obligated to pay the placement agency anything.
There is nothing to prevent that company from hiring your son directly. If the placement agency is telling your son that the employers won't hire him because of the fee, it might be using that as an excuse to cover up its underhanded business approach.
Recruiters may ask candidates to sign an agreement stating that they will not approach employers to whom they've been introduced by the agency for a specified period of time. That would remain in force even if your son cut ties with the agency. However, he would still be free (as he always was) to approach other employers directly.
My advice to your son is: Let go of these two missed opportunities, ask in writing to be removed from the agency's database, and research reputable recruiters while continuing your own aggressive job search.
THE SECOND ANSWER
Daniel Lublin
Employment lawyer, Whitten & Lublin, Toronto
Terminate the placement agency – immediately. It has no legal right to keep submitting your son's name to employers without his authorization or consent; its refusal to withdraw his name is likely just a tactic to take advantage of young and inexperienced new graduates.
Even if there were some form of a signed contract, it cannot give the agency the right to continue to act on behalf of your son without his permission. Worse, it has resisted his attempts to conclude their dealings, so he needs to scare the agency off or it might spoil another good opportunity.
Your son should send a letter to the agency's director reiterating that his relationship with it is over and confirming it has no further right to make use of his name for future searches. His letter should state that if it does not cease from continuing with this unethical practice, he will consider his legal options.
Your son should also apply for advertised jobs on his own. Employers can negotiate with a candidate who applies directly, without having to pay a placement fee. In discussions with any potential employer, he can also clarify that he is not associated with any agency.
Got a burning issue at work? Need help navigating that mine field? Let the Globe and Mail's Nine To Five experts help solve your dilemma. E-mail your questions to [email protected].
Follow Julie Labrie on Twitter: @JulieLabrie
Photo credit: Thomas Hawk via Photo Pin cc