advantage
,
advocates
,
B2C
,
candidates
,
celebrate giving
,
charitable commitment
,
courting the best talent
,
current employees
,
downtime
,
EllisDon
,
engage with a recruiter
,
Financial Post
,
Geoff Smith
,
good cause
,
Google Hangouts
,
hidden hiring advantage
,
hiring
,
hiring advantage
,
hiring and developing people
,
hiring manager
,
Ipsos Reid
,
jobs
,
mobile interviews
,
recruiter
,
recruiting process
,
recruitment
,
seasonal
,
Skype
,
social causes
,
survey
,
talent acquisition
,
Webex
,
World Entrepreneur of the Year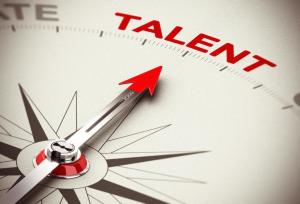 Consider this hiring tip from a recruiter: in the real estate market, when many homes are on sale, it's a buyer's market. Similarly, in the recruitment world, when many jobs are widely available on the market, candidates can have their pick of the crop.
Seasonal downtimes, when other companies are slowing down, can be a hiring manager's best opportunity to speak to their desired candidates exclusively – it's a "seller's market" in the recruitment world, because overall job postings on average go down.
So, with the holiday season in full swing, since many companies are in the midst of employee parties and vacation requests, this is your chance to ramp up your talent acquisition plans.
Start courting the best talent out there now to get a leg up on the competition in 2015! Remember, for most motivated and talented job-seekers, there is no such thing as a vacation! Speak to them first while other companies have checked out for the holidays. This is a hidden hiring advantage you can leverage today.
Here are four tips to get you started:
Celebrate your social causes – 'Tis the season for giving. A recent Ipsos Reid survey found the vast majority of Canadians (84%) said they would be likely switch brands to one affiliated with a good cause, if price and quality were similar. This logic can arguably be applied to potential employees who are choosing between two companies too. Your employees can be your company's greatest advocates, so there is no better time than the giving season in December to take pride in your charitable commitments and to celebrate giving with your team.
Look within – Before seeking out new talent, consider how your current employees feel and whether they would recommend you as an employer to their friends and social network. Take some in December to evaluate and cultivate an employee-first culture. The Financial Post recently highlighted key lessons from Geoff Smith, CEO of EllisDon and Canada's finalist in the 2013 World Entrepreneur of the Year competition. He believes in looking after employees first so they will, in turn, take good care of customers. This philosophy can also extend into positive word-of-mouth for potential candidates too.
Keep going – The one project that should not be put on hold during December downtime is your recruiting process. Whether you're planning to post job descriptions on websites, or engage with a recruiter for support – don't wait to start the process in January. Getting off the ground and running could set you back by several weeks, and then suddenly, you'll be vying for the same talent alongside your competitors in a cluttered marketplace. There are always tasks that can be done now including submitting the necessary paperwork for approvals, briefing your teams, or making preliminary calls.
Embrace the digital age – Recognizing that many decision-makers and potential candidates may not be available for in-person interviews at this time of year, consider the various digital options at your disposal. Platforms such as Skype, Webex (video conferencing) and Google Hangouts are all great options for running effective mobile interviews – whether it's with just one manager or with several decision makers.
I am convinced that nothing we do is more important than hiring and developing people. At the end of the day you bet on people, not on strategies.—Lawrence Bossidy, former COO of GE