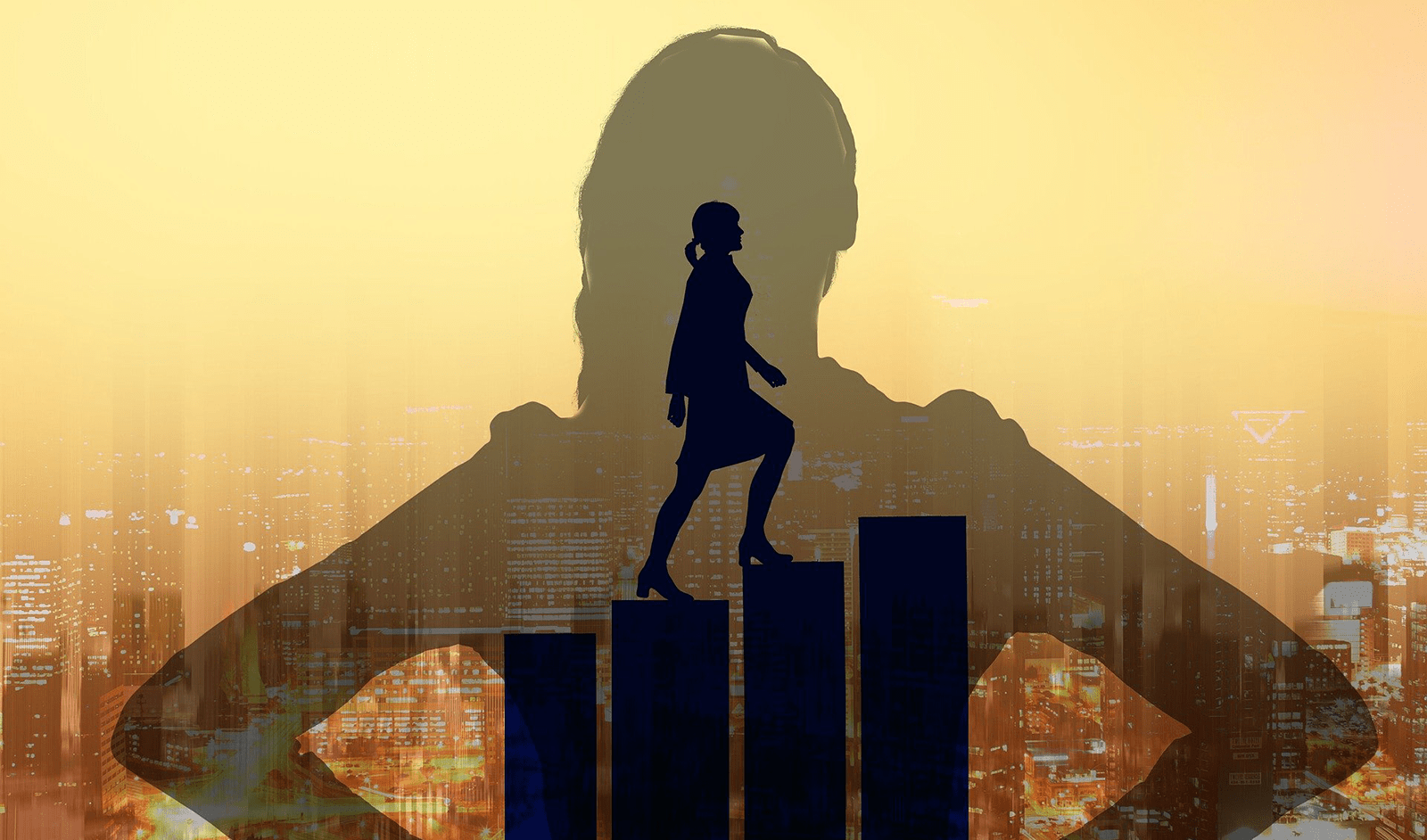 There's one question I always consider when I am hiring staff both for my company and for my clients – and it's more relevant now than ever before, in the midst of this COVID-19 pandemic:
"Is this candidate going to be able to perform their job without me having to check on them on a daily basis?"
I'm looking for more than just an independent thinker. I'm looking for intrinsic motivation. And today, I believe this is the most effective mid-pandemic recruiting strategy.
I ask my team too, to always look for people who are motivated in the work they do. If they are not, no matter how much money or how many perks a company offers, those candidates generally aren't happy in their roles.
This is why my team and I never chase candidates when searching for people. I leave it up to candidates to follow-up and keep up with me.  I don't handhold jobseekers, re-confirming their appointments or following up to see if they are showing up to interviews, etc., because if they can't do this on their own, I know they won't deliver for our clients either.
Incidentally, many of our clients have also told us that because we're not pushy, and because we never pressure our clients for any business, they remember us. When their recruitment needs do come up, they say that they want to call on us, because they appreciate our approach.
I recently saw my old elementary school gym teacher near Quebec City, purely by happenstance, and my conversation with him reminded me again of just how critical intrinsic motivation is in our lives. Allow me to share with you, this personal story (and how my teacher completely surprised me):
When I first saw my gym teacher this summer, I recognized him immediately, and it took me right back to my elementary school days. This teacher would always try to do fun things with us. But I was a big kid, and I would invariably have trouble keeping up. My gym teacher would try to motivate me by running beside me, while encouraging me. But after a short while, I would just stop because I didn't like it and I couldn't keep up with the rest of the group. I remember thinking: You don't understand. Running is just not my thing. I didn't like any form of cardio and after that obligatory gym class, I bid adieu to it forever.
Fast forward several years, and two kids later, after struggling with my weight all my life, something changed inside of me. I was tired of being tired when I was doing activities with my girls. I was exhausted all the time, and I didn't like that. So, I decided to do something about it.
I started to exercise, little by little, day by day, with the goal of just moving my body. In my first 5 months, I lost a whole 5 pounds. If I wanted to just lose weight, I would have most definitely quit at that point. But I didn't because I just wanted to be able to keep up with my kids.
Somewhere along the way, I started to discover just how much I loved going to the gym and how much I actually enjoyed running (me – that girl who just hated running in school!).
Today, running and exercising have become an easy part of my regular routine. It's my downtime, and I don't just love it – I need it.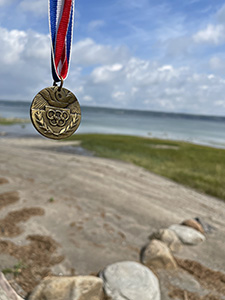 I told my gym teacher about this fitness journey. I also told him not to feel bad that he didn't readily recognize me. Haha! What he did next, will stay with me for a very long time.
 He conspired with my brother, and a few days later he presented me with a medal, complete with a full ceremony, a podium and speeches. His sweet wife also brought me flowers!
 He told me that my journey was an accomplishment, and that I had earned that medal. While I didn't ask for it, I now hold this medal with a lot of pride.
I never thought that one day I would be running, and yet, here I am. What motivates us, can also change us. That is why, when interviewing candidates, our team doesn't just look at traditional career pathways. Rather, we dig deeper for more information that can help us identify the best, most-talented Bilingual/French talent with that intrinsic motivation – and sometimes we find them in the most unexpected places.
Here are 3 revealing questions/tips that we often use in our interviews to give us more insight into a candidate's motivation and work style:
If you want to know, when given a task, does this candidates figure things out on their own?, you can ask: "Walk me through your processes. What do you do to figure things out when you don't have the answers?" If they say something like: "I google it first to try to find the information. If I'm really stuck, then I ask my manager," that response reveals that the candidate is self-directed. They will likely happily dig and figure solutions out on their own, rather than feel helpless about it.
Consider asking: "How often on any given day, do you need to talk to your manager? Did you talk to your manager often in your past position? Please give me an example?" If you hear the candidate say: They just asked their co-workers how to do things, you'll know they don't necessarily take initiative. Motivated people in contrast often go the extra mile and try to be "a few extra steps ahead." Pleople who are self-directed will often find the solution to a problem before presenting it to their manager instead of going to their manager to resolve the issue.
Often, when a candidate lies (even little white lies), they give it away with certain cues. True stories, for example, always have a lot more detail than made up stories. True stories from motivated candidates will have lots of details and lots of passion. If a candidate glosses over such details, that can be a red flag. If they are not forthcoming when you ask specific questions requiring a detailed narrative, again, that is an important clue that the candidate simply doesn't seem self-motivated.

Cheers to your hiring success!
________
If you are in need of highly motivated hiring Bilingual/French talent, contact us today. We are networked with Canada's top Bilingual/French talent and we can help you find your perfect fit. Call us at: 416-236-3303, or email us: [email protected]. We look forward to serving you!