Whether you celebrate casual clothes over 'suits' such as APPLE, or travel between meetings on scooters such as GOOGLE, your company culture is one of your best selling features to attract potential employees. Here are 10 check points that can help market your company's "DNA":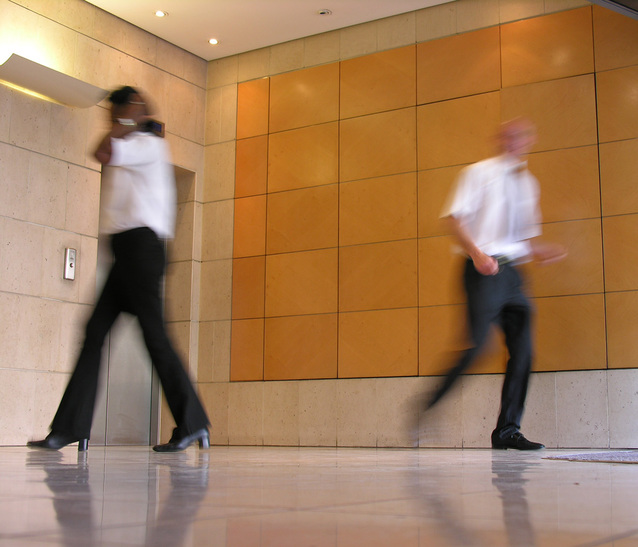 1. Walk The Talk: Take a poll with your employees to find out what they think about the company's culture. Is your company living up to its promises?
2. Shout It Out Loud! First, articulate the perfect "fit" for your company. Then: tell everyone. Show it off – be it on the website, annual reports, job descriptions or email signatures. Make it known, so your potential employees can feel it.
3. Get Social: Have staff take turns blogging on the company's website with thought leadership, internal events, company quirks, etc. This will promote the personalities behind your brand to potential employees and showcase the type of team they'd be working with.
4. Give Back: Some organizations allow employees to volunteer on company time while others support internal foundations. Others still, let their employees develop charity programs organically. Do you support a particular charity with a passion? Share that message to find like-minded individuals for your team.
5. Only One Team Wins: Is your senior staff approachable? Does your staff get opportunities to connect with management (e.g. in the common room where all the staff have lunch together)? Demonstrating that open-door, one-team culture is very important for potential candidates so they don't feel overwhelmed by the size/scope of your company.
6. Work In Your Pajamas: Do you have staff that work from home from time to time? If that's something you offer, then ensure it is highlighted in all of your communication.
7. Perks And Kudos: Do you offer incentives to your staff such as subsidized lunches, hockey tickets, or personal use of the company car on weekends? Whether it's a bonus plan or an iPad, promote both big and small ongoing incentives that are part of your company culture.
8. Shaping Up: Do you offer health-focused bonuses such as corporate gym memberships or lunch-hour yoga sessions? Even small benefits like complimentary fruit baskets at work that replace junk food are worth mentioning to potential employees.
9. Where The Learning Never Stops! Is your company dedicated to the development of your staff – from traditional academic courses to learning retreats and mentorship programs? Be sure to promote this important part of your company culture as many potential employees want positions where they can continually grow and be challenged.
10. Work To Live? Many employees today are talking work/life integration versus work/life balance. When you love what you do, often, it doesn't feel like work. If your company actively values work and play, office time and family time, personal and professional development, chances are, you'll have some of the best potential employees knocking at your door.