Q&A with Morgan Marlowe, President of Perkopolis
There's a new paradigm contributing to the shifting future of employee benefits: social perks. The US market is more mature in this HR area than Canada is, but we are catching up. Beyond traditional benefits, many companies are now joining discount programs that give their employees access to unique products, services and experiences that they can personally enjoy. Be it premium seats to a live theatre performance, preferred hotel rates, or even discounts on the most coveted designer brands. Best of all, it doesn't cost the company a thing – this is a volume-driven industry.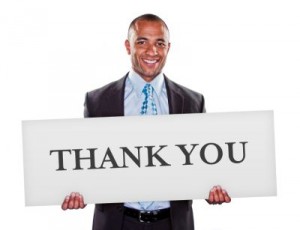 We recently caught up with a Canadian trailblazer in this field, Morgan Marlowe, President of Perkopolis. Her future-forward thinking has resulted in the development of a thriving business that is resonating with both HR professionals and employees alike. The following is our Q&A with her:
Q: What is Perkopolis?
A: It's an employee discount program that companies can offer their workforce, with zero cost to the organization. We individually brand the program for the company, and we manage the entire platform on the back end. Employees get priority access and exclusive discounts to products and services across Canada. Think of it as a fully supported concierge service for your employees, offering one-stop shopping for entertainment, travel, shopping, home services, etc. This is really where the future of employee benefits is leading us.
Q: How did you come up with this idea?
A: It's actually a funny story. After graduating with a degree in sociology and French, I pursued a program at Sheridan College in Glass Blowing. Upon graduating, I really didn't want to go to a job interview. I just didn't know what I would be interviewing for.
But in my day-to-day life, my friends would always come to me for help when they needed to source things, or do things in a different and creative way. So, I took what I did best and turned it into a business. Leveraging my past customer service experience, I started a corporate concierge business with a partner. In that process, I started to focus on getting volume deals – more exclusive offers, better pricing for all employees, and pretty soon, Perkopolis was born. It was a natural transition. It happened quickly.
Q: Your company is one of the first of its kind in Canada. Why does your business model work? What's in it for HR managers?
A: The workplace has changed a lot in recent years. People just don't stay with companies for 20 years anymore. And so companies don't offer traditional benefits like they used to either.
But happy employees are more productive employees and that equals profitability. We know it's important to appreciate your employees – to communicate that, "we value you."
So, wouldn't it be great if companies could offer something for everyone? That's the philosophy that Perkopolis is based on. When it comes to theatre, hotels, shopping, gas, etc. – almost everyone can find value in them. It would be costly and time-consuming for companies to manage a program like this on their own. But we offer a real hands-off approach where companies don't have to worry about implementing the employee discount program – they can effortlessly offer this perk to their workforce and we take care of the rest. We operate a socially driven, volume-based business.
This works because companies and employees are thinking differently today. Employee engagement doesn't have to be at work. If I can take my daughter or son to a baseball game, or take my family to Disney and save money in the process thanks to my employer, I'm going to remember and appreciate that.
Q: Thinking of upcoming trends, what would you say is the next big thing in the employee benefits arena? What's on your radar?
A: I see great potential in the travel side of things. We're listening to what employees want, what they are seeking out, and travel discounts are in high demand. I base what we do as a company, on what our clients' employees do, and travel is one area that I think will grow considerably in the near future.