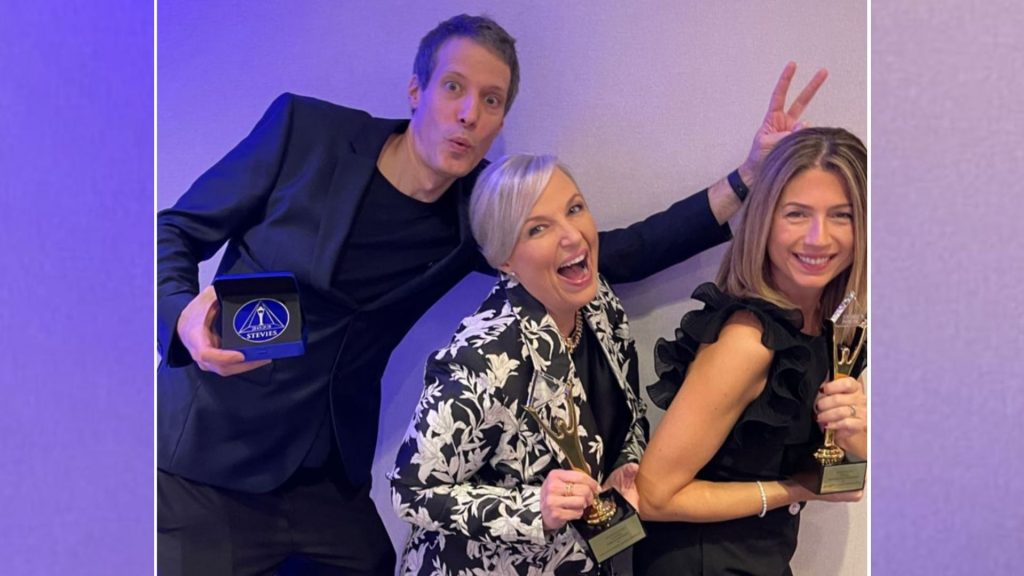 We admit it. We can't wipe the smile off our faces today! Last night was a very special night for the BlueSky Personnel Solutions team in The Big Apple. We are so excited to share with you that we won two gold awards and one silver award at the prestigious Stevie Awards for Great Employers. Specifically, we received:
GOLD for Maryanne Mesic- Recruiting or Talent Acquisition Professional of the Year
GOLD for Thought Leadership
SILVER for Talent Acquisition & Retention Solution Provider of the Year
We had a chance to meet and mingle with some of the top minds in the HR and recruitment sector from countries around the world, and all in all, the gala awards were a wonderful celebration of our craft.
Our BlueSky Personnel Solutions community is the inspiration behind everything we do, so we want to share these wins with you and offer our heartfelt thanks again, for your ongoing support.
And for so many of you who also submitted letters in support of Maryanne's nomination for Professional of the Year, we are so grateful. It felt so great for our team to see Maryanne being recognized for her talent on a global stage.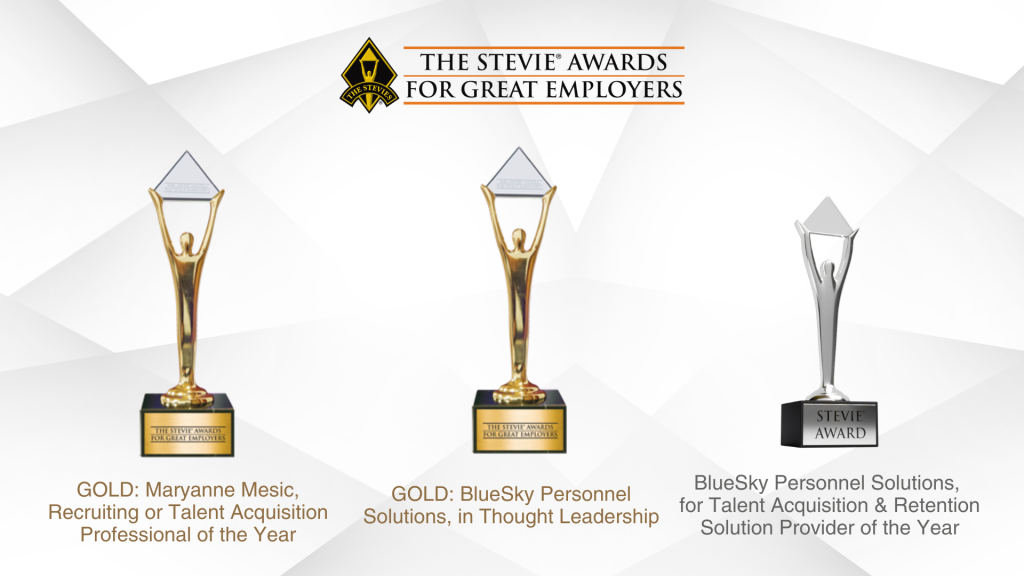 These wins fuel us even more to do the work that we love so much – helping people land their dream jobs and helping companies build their dream teams, to grow their business.