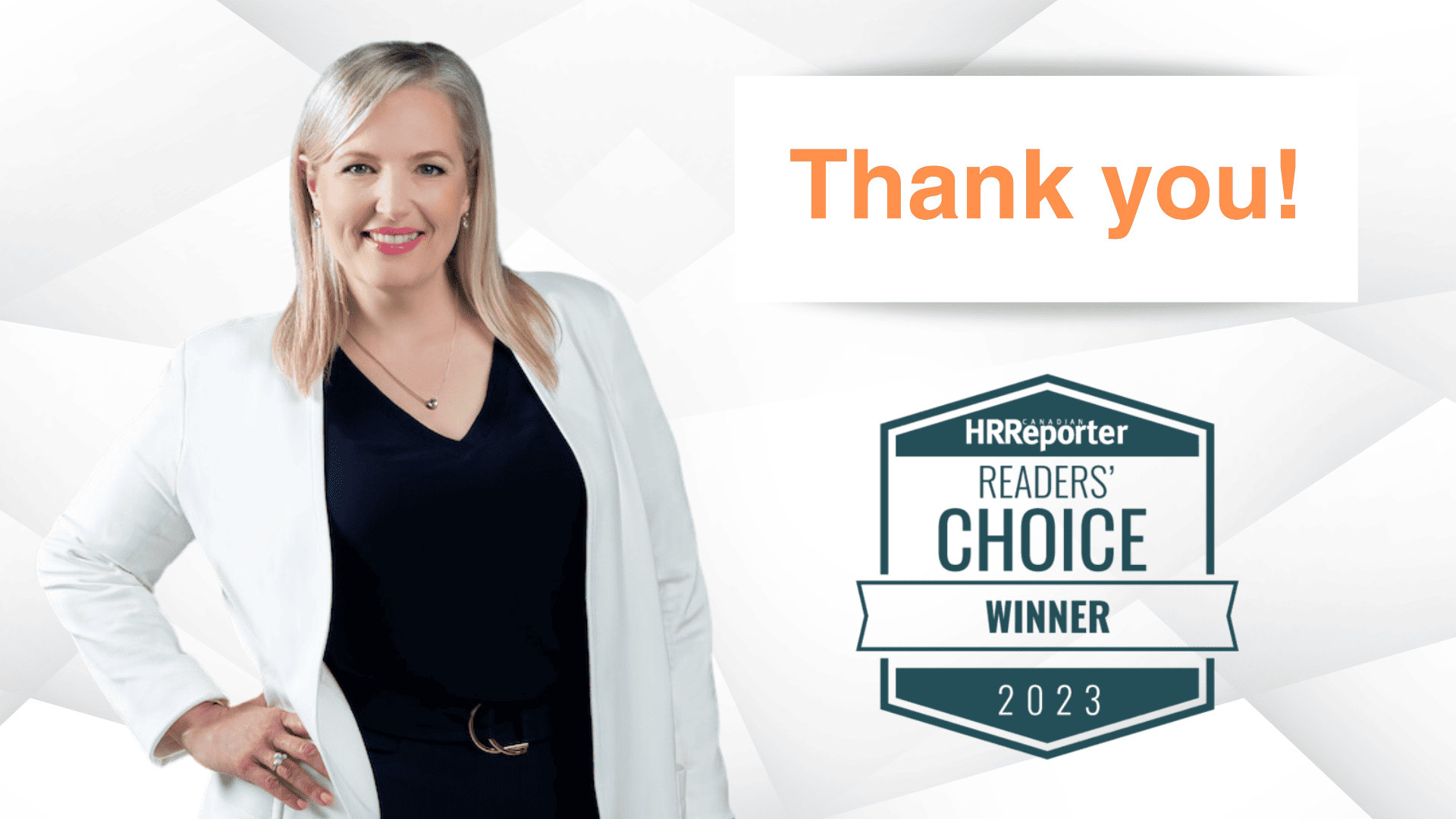 It gives us great pleasure to share that Canadian HR Reporter has just awarded BlueSky Personnel Solutions, an esteemed Reader's Choice Designation in their recruitment category!
We are especially excited for this award win because, as Canadian HR Reporter shares on their website, these awards, "recognize top performers in their respective areas of expertise."
Moreover, the media outlet notes that the Readers' Choice award winners are chosen because they've earned the trust of HR professionals and that they are the go-to leaders in their fields, who are known for setting up clients for success.
The most rewarding part of this for us is that, while the news outlet initially nominated our company based on their industry knowledge and research, it was the HR community – you – who voted us in. That confidence you put in us, to distinguish our company as having a reputation for providing recommendation-worthy services, means everything to our team.
"HR Readers' Choice award winners are key partners in transforming the industry."

– Canadian HR Reporter
Building dream teams to help our clients grow their businesses, has been our calling since day 1, and there's nothing else we'd rather do. Working with Bilingual/French talent across the country, we are honoured to support companies who are serving Canadians from coast to coast.
Thank you for putting your trust in us, and thank you for voting for us. We are grateful to be in such great community with you.
_____
If you want the best Bilingual/French talent to join your team, then contact us today. It will be our pleasure to serve you! We're connected to the most talented Bilingual/French candidates across the country, through our proprietary network. You can reach us at: 416-236-3303, or via email at: [email protected].