The Huffington Post and CBC, among other media outlets, have reported on a significant spike in ghosting within the workplace recently – and unfortunately, it has nothing to do with Halloween!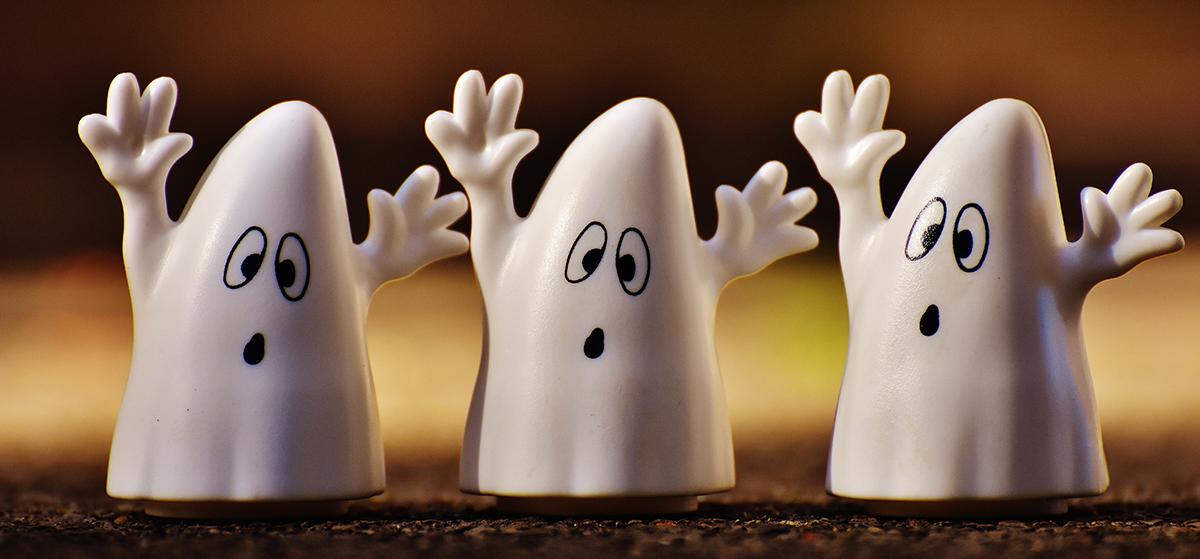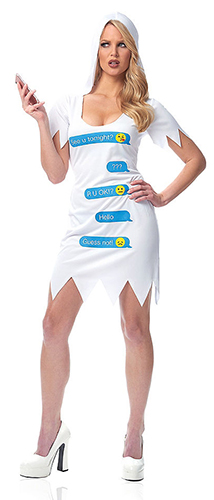 "People are ghosting their employers like never before" read a Huffington Post headline this month. Ghosting started off as a dating term that according to Dictionary.com is defined as: "the practice of ending a personal relationship with someone by suddenly and without explanation withdrawing from all communication." Party City even sold a "Ghosted" Halloween costume this year, depicting this new cultural phenomenon!
However, according to the CBC, ghosting on-the-job has become a big thorn on the side of many HR practitioners.
From not showing up to job interviews, to accepting a job and never making it in on the first day, to abruptly disappearing one day, without quitting while on the job – these are the new realities facing hiring managers today.
Media outlets have accused us, as HR and hiring managers, of having "ghosted" job candidates for years, and they are reporting that we are now getting a taste of our own medicine!
We've been talking for a while now about how tight the job market has become lately, and it appears a bigger challenge facing HR and hiring managers in the near future will be to reverse this ghosting trend.
There are strategies that employers can undertake to avoid getting ghosted by employees. The conundrum is: the solutions are long-term. There aren't any quick fixes on the horizon.
Nevertheless, here are some policies and processes to consider for your organization, that have been reported to reduce ghosting in the workplace:
Recognize that ghosting is not a one-way street: just as the saying goes: "treat others the way you want to be treated," establish positive, constructive and reciprocal communications from the get-go. This means, staying in constant communication with prospective employees, responding to their queries, and committing to, honest, straightforward and transparent conversations.
Ensure job descriptions are honest and accurately reflect the work to be done: Did you know, Glassdoor.com reported a few years back that a full 61% of employees said the realities of their new job differed from expectations set during the interview process? Avoid giving new recruits a reason to jump ship, by sharing the good, the bad, and even the ugly on the job they are about to undertake. 
Foster relationships with employees and prospective new hires: the value of creating emotional connections in the workplace cannot be underestimated. Get to know your employees both in the context of their work and their life – these are the foundations of creating strong bonds among teams. For prospective new hires, take an audit of how your company is making an impression on them during the hiring process. Remember: according to CareerBuilder, 77% of new hires are willing to accept a salary that is 5% lower if they have a good impression from the hiring process. 
Onboard quickly: according to the Society for Human Resource Management (SHRM), we mustn't underestimate the importance of good onboarding – in fact, new employees were 58% more likely to be with a company after three years, if they went through a structured onboarding program. And, companies who offer standard onboarding processes experience 50% greater productivity from their new hires. 
Consider a pre-onboarding process too: this could be as simple as a video welcome message from employees – after a new hire has accepted a position but before their first start date. Research from Aberdeen has found that best-in-class companies are 82% more likely to do this. It may be worth following in their footsteps.
Celebrate beginnings, not endings: we love this idea shared by Rework magazine: "Have a cake when people start, not when they leave." Create social opportunities to help new hires fit in with their new teams. Building excitement for the fact that this new person has joined the organization, validates their decision to accept the job, and makes them feel good about their new environment. 
A study by the Wyndhurst Group found new employees decide to stay or leave their job within the first 3 weeks of starting a job. This is yet another reflection of how fast-paced our social culture has become.
To avoid getting ghosted by employees, it is critical for companies to understand the experience that results from the hiring process – from the job candidate's point of view. Then, we have to make that experience as positive as possible.
___________
The BlueSky Personnel Solutions team speaks to top Bilingual/French talent every day. Contact us today to see how we can help you recruit the right people with staying power, for your team: 416-236-3303 or by email at: [email protected]. We look forward to serving you!