(Spoiler alert: they're often right under our noses – we just aren't seeing them)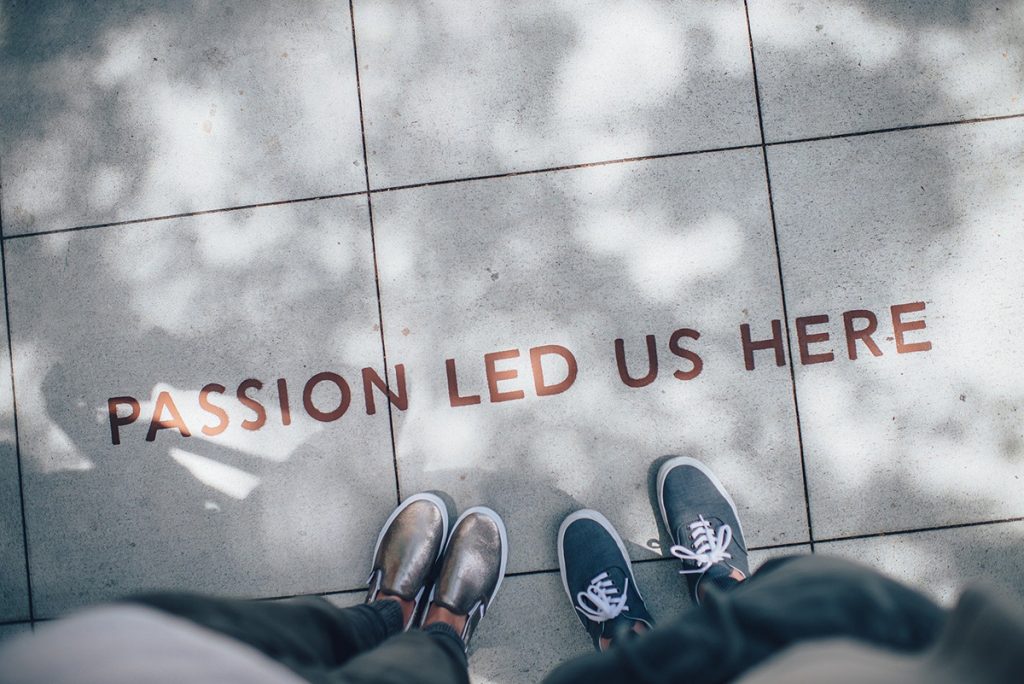 I came across a quote online the other day that really is a universal truth: "The one job skill you can't teach is passion." Indeed, many research studies have shown that passion has a significant influence on a business' bottom line, yielding even greater results than employee engagement.
In fact, according to Deloitte, there are three key attributes around passionate employees that are critical to business: 1) Their "tendency to seek out difficult challenges," 2) Their propensity to connect with team members to seek out better solutions, and 3) Their unwavering desire to deliver high impact through their efforts. 
Deloitte Insights argues that these three characteristics require a level of risk-taking that is critical to help companies become nimbler and more responsive, to grow quickly, and to innovate. Deloitte's experts even go so far as to say: "We believe without that passion, companies won't find sustained performance improvement."
Harvard Business Review recently published an article on why employees should not work on vacation. I started thinking about this because one of my senior staff members offered to take some work off my plate, as I was preparing to take a family vacation. I thought that was very considerate of her. And I want my team to always enjoy their vacations free from any work demands. But my answer to her in that moment was, "Don't worry about it, but thank you. I'm happy to do it while I'm off. I'm actually looking forward to doing this work!" 
Why?  
Because I am truly passionate about recruitment and what I do. I love doing the work, so it doesn't feel taxing to me at all. I get energized from it, even while on vacation. 
I feel very lucky in some ways, because unfortunately, this is not a reality for the majority of the workforce today. According to a 2020 Gallup study, a full 54% of employees are not engaged at work. They are unattached to both their work and company, and they have no energy or passion for their jobs.
This means more than half of the workforce shows up to work, but puts in minimal mindshare and effort on the job. And they are more likely to jump ship to another employer for even a slightly better offer.
So, where can we find those most-passionate employees for our teams – that elusive bunch, who wake up and look forward to going to into their job because it doesn't feel like work to them?
In finding candidates for our clients, our team keeps this marker – passion – at the top of our radar. We won't hesitate to break "recruitment rule" here or there, in order to bring that perfect match together.
To that end, we've decided to share one of our top recruitment "secrets" here, when it comes to identifying and securing passionate job candidates for our clients. 
Are you ready? 
Here it is:
Look for unexpected pivots on a resume, and then dig deeper as to why the job candidate made that move.
When you come across a resume where a candidate's work journey has taken a radical turn, does it turn on alarm bells? Does it make you think perhaps this individual is not experienced enough, is maybe too whimsical and therefore not stable? Not a safe bet? 
It is a common and very natural reaction in recruitment because the norm is to look for a candidate whose experience directly overlays with the skills required for the job. 
However, if we take a page from entrepreneurialism, how many times have we heard stories of a person leaving their corporate job, in order to pursue something completely different? 
Often, they end up pursuing their true passions. We came across a story on Instagram just the other day that we loved – of a would-be real estate agent, who decided that what she was about to study was just not for her. Instead, she became a full-time fitness instructor. In just a few years, she has now built up an empire in her business, doing what she loves.
In our experience, passionate people in the corporate world are often overlooked because they have also just pivoted. Sometimes, we'll find that nothing on their resume matches the job that we are filling. Yet, through their application and interviews with us, we'll see that personality-wise, long-term goal-wise, attitude-wise, they are indeed – a perfect fit!
It is during those times, that we'll call up our clients and explain that they just need to grant this job candidate an in-person interview. When clients trust us and take that chance, so often, we see great success! 
And this is where a great recruiter can be immensely valuable. Their clients know and trust that even though a candidate doesn't have what's desired on paper, an experienced recruiter's hunch and recommendation is usually well on point.
The key takeaway here is: Remember and recognize that the long-term goals of a job candidate may not always match what they present on paper.  If we pay close attention to other cues and dig deeper, we can match people's passion to their dream employer and dream job, with much greater success than if we are only searching for skills.
____________
If you are looking to bolster your team with passionate Bilingual French/English talent, please feel free to contact us today. You can reach us at: 416-236-3303 ext. 221, or [email protected]. We look forward to serving you!