Our true expertise lies in solving our clients' business problems.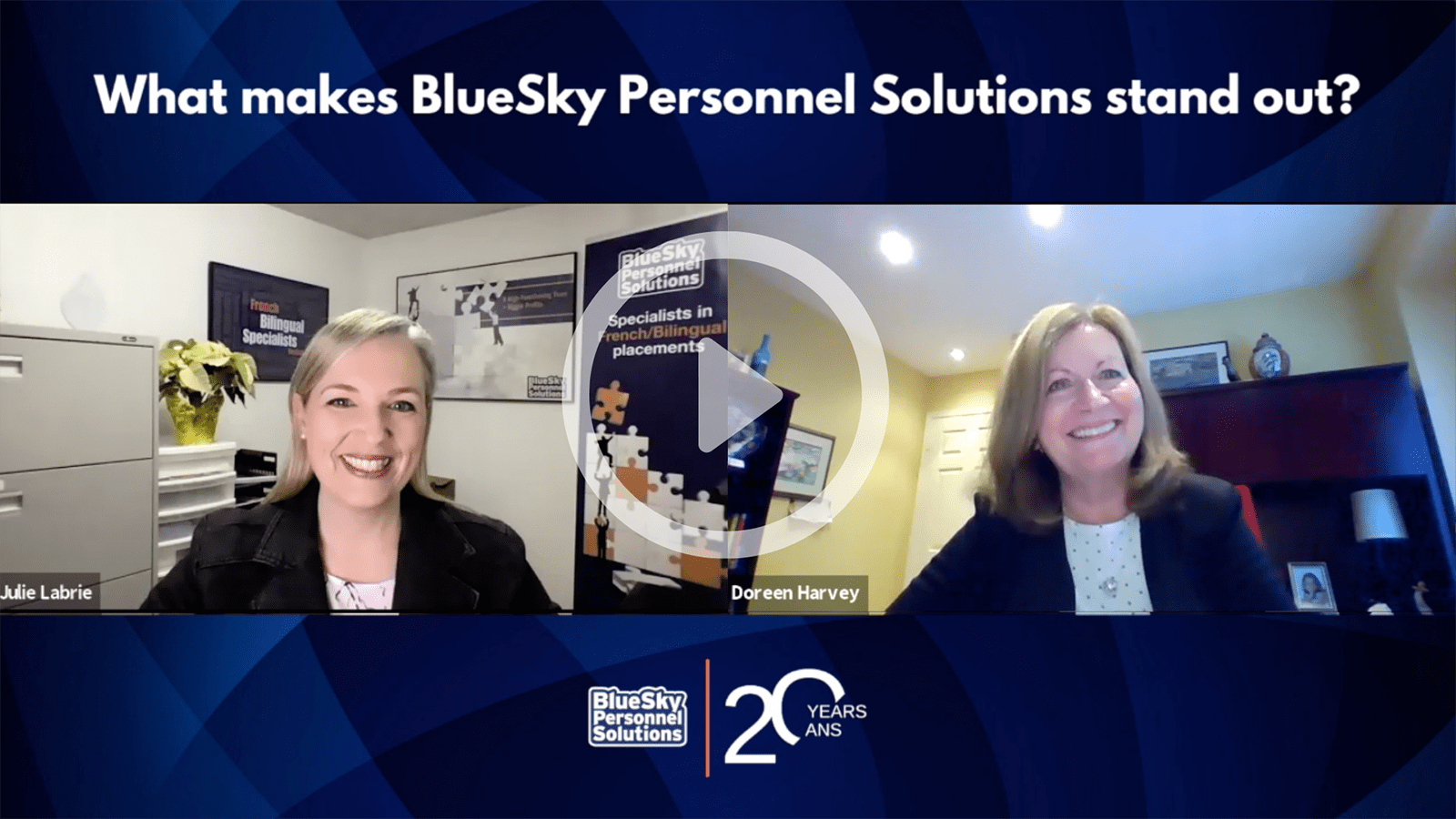 Here's a case in point – a real life example:
Our long-time client, HR consultant, Doreen Harvey (we've been working with her for 20 years) brought us on-board on a project recently for one of her clients.
A call center was experiencing an extremely high-level of turnover. Despite their best efforts, they were not attracting good caliber candidates.
Doreen and our team embarked upon a strategic recruitment plan, specifically designed to raise the bar in that department. We examined leadership potential, team dynamics, internal culture, and a host of other factors that could help re-build her client's vision. Steadfastly, we found our needle-in-a-haystack candidates, one by one, and built a team not only with the right skills, but also the right team dynamics to completely transform their workplace.
____
"You are exceptionally good at recruiting bilingual candidates, bar none. I have never worked with an organization that is better." – Doreen Harvey, HR consultant
____
The result? Doreen describes it as follows.
"The bar has been raised. The caliber of personnel has far exceeded what they had before. These individuals are intelligent and focused. Our turnover has gone down, and the quality of our customer service has gone up. And now, there's a very strong team atmosphere. The camaraderie and the work environment is so much better, because people are collaborating together. And that's because, the team is great! This is an area where we made a pointed effort to make a difference and BlueSky Personnel Solutions' recruitment strategy was pivotal in making this happen."
Labour costs often account for the biggest sum total of a business's overall costs – nearing as high as 70% of operating budgets.
Considering this, what business challenge can we solve for you? And when it's executed with experience and strategy, what business benefit can that represent for your organization?
It is because of our commitment to these kinds of results that Doreen and our team have been working so closely together for two decades now.
"Great hires lead to stable teams that we can count on, that we can develop, that grow within the organization. This is where we see long-term impact."  – Doreen Harvey, HR Consultant
As part of our 20th anniversary celebrations, we sat down with Doreen via Zoom, to talk about recruitment best practices, and her experiences in working with us.
Candidly, there were moments when she had us blushing from her kind words, but we are so proud to say that work ethic is part of our DNA. We are also equally grateful to continuously have the opportunity to work with Doreen – she is an extraordinary HR consultant.
Catch the full Q&A interview with Doreen Harvey below: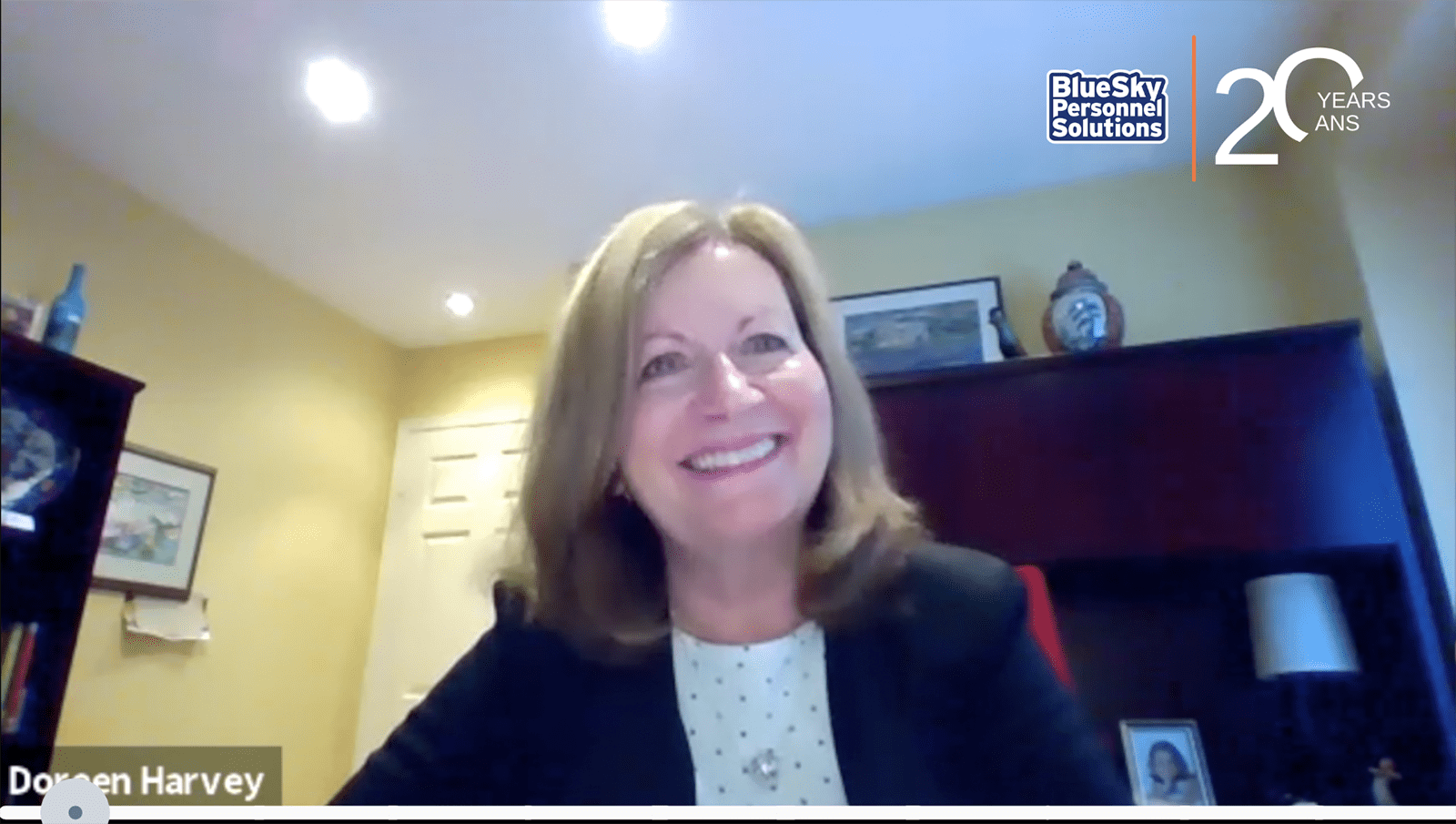 _____
If you're looking for fantastic Bilingual/French talent for your company, give us a call today at: 416-236-3303, or email us at: [email protected]. We're connected to the best candidates across Canada. What business opportunity can we help you grow, or what business challenge can we solve for you? We look forward to serving you!