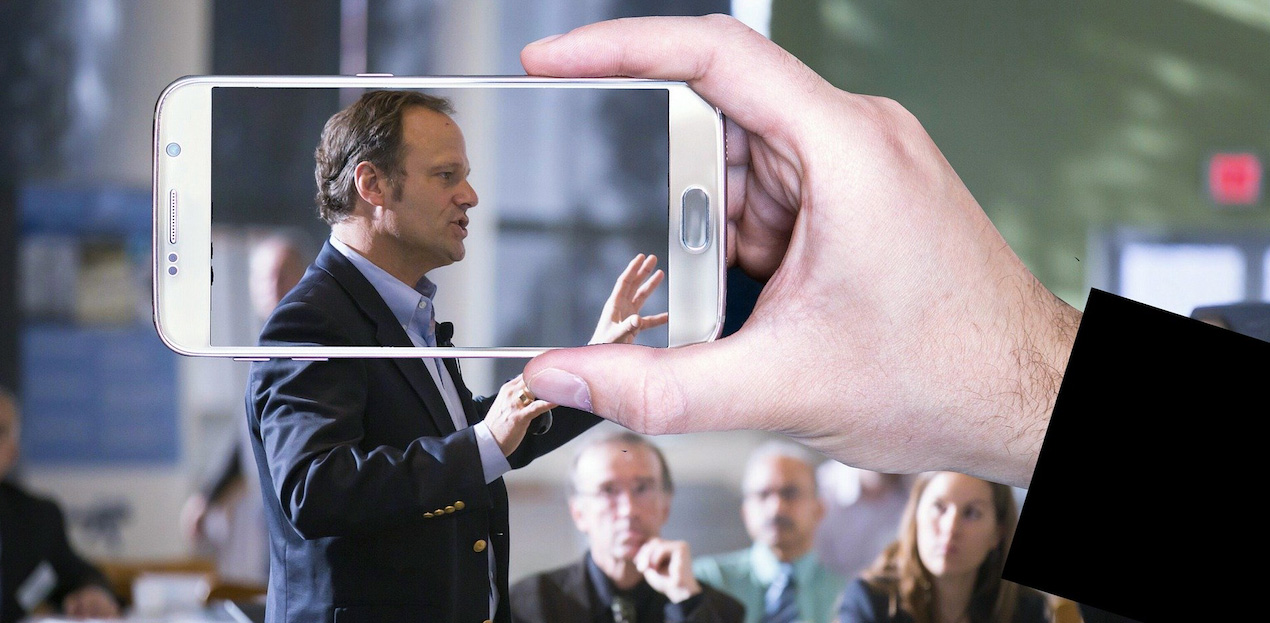 If your onboarding processes for new hires have been done in-person to date, it may feel daunting to transfer all of that online, during this time of physical-distancing amid COVID-19.
The good news is: It is possible to onboard new team members remotely and do it with great success. At BlueSky Personnel Solutions, our team has been working remotely for years, so we're happy to say that we are speaking from a lot of practical experience.
There are three key words to keep in mind for a great remote onboarding process: Culture, Connection and Community.
Let's start with: Culture.
Chances are that your hiring team considered a good cultural fit when making an offer to your new employee(s). One best practice (especially in a remote working environment) is to help your new employee experience the best of your company culture immediately – as soon as they accept the job. There's no need to wait until their first day.
Here are a few ideas to consider:
Send a welcome video:

Shoot a quick welcome video. Something casual on a smart phone is fine. It's more about sharing a personable, authentic message that reflects your team spirit. Platforms like

Vidyard make it quick and easy to share videos via email or text. For a group welcome, consider recording a team call on a platform like Zoom.
Share cultural collateral virtually: As part of the orientation, beyond sharing electronic employee handbooks, organization charts, processes and guidelines, vision, mission and values, etc., invite your new employee to your company's social media accounts. Share stories and social content that demonstrate your company culture in-action. This is a great way for new employees to see how your culture is lived, so they get a sense of how they can participate from Day One.
Connect new hires to culture ambassadors: Create a formal structure for a passionate, long-time team member to liaise with with your new hire. These check-ins can be focused on how they feel like they are fitting in, and their general wellness (not just work-focused). This time investment will go a long way to acclimatizing a new employee to their new company culture.

Next is Connection.
In a remote working environment, enabling purposeful connections for new team members is imperative. Consider how connections are formally and informally made at the office, and then find ways to transition those processes onto online mediums.
Here are a few ideas to consider:
Encourage virtual job-shadowing: A lot of learning can happen by osmosis at the office, by simply being close-by where a new team member can observe things, and ask questions if they get stuck. This can be fostered remotely too, using instant messaging and video platforms. Ask veteran team members to virtually make themselves available to "newbies" and communicate that such connections are valued, where asking questions is not seen as burdensome. Consider assigning an accountability partner to a new team member, so they have a go-to person who is championing their success.
Host virtual coffee breaks or lunches with new team members: In Sweden, there is a social phenomenon called fika, which actually means having a coffee. There is a social expectation at work where colleagues will get together for morning and afternoon breaks, no matter how busy they are. Consider hosting your own virtual fikas (or make it an online group lunch!), to bond with colleagues, exchange ideas and get caught up socially.
Communicating metrics and productivity expectations: Assess your new team member's level of comfort for remote working without judgment (not everyone likes working from home or is good at it), especially if there are other factors at play – like having children at home due to COVID-19 school closures. Communicating success metrics and work expectations will give new employees structure, and something concrete to which they can aspire. Consider asking for quick activity reports by email from your team at the end of each day, to promote built-in accountability, continuity and connection.

Last but not least, let's focus on Community.
When your teammates are not seeing each other in-person, how can you make them feel like they are a part of something bigger than themselves? How can you make them feel like they belong? How leaders show up to guide their teams with a collective approach, can make a big different between a mediocre onboarding process to a great one.
Here are a few ideas to consider:
Maintain daily communication from leadership: There's a reason why many politicians are currently holding daily media briefings. It offers visible leadership and offers reassurance. It's no different in the business world. Even if your leaders feel like they may not have a lot of new news to share, having quick daily touch points for sharing – even if they are 5-minute daily "standing" meetings – can help build a sense of community, especially for new team members.
Foster team wellness and giving: As people work on adjusting themselves to this new physical-distancing norm (not knowing how long this will last), some companies are putting an extra focus on their employee's mental wellness – be it through guided meditations and practicing breathing techniques as a group virtually, and helping employees come together to give back to the community (e.g. fundraising for the Red Cross or collecting PPEs for local healthcare practitioners). Helping new employees feel like they can contribute to a bigger picture is a best practice – both in our remote world now, and for when things get back to "normal."
Promoting routines and seeing the full-company eco-system: Community is defined by Oxford as: "A feeling of fellowship with others, as a result of sharing common attitudes, interests and goals." To foster a sense of community, help new employees see how other team members work – through open, honest and transparent communications. Help them understand how their contribution makes a difference to the bigger company eco-system and its goals.

The risk with remote onboarding and working is that new employees may feel isolated and siloed. Having them see themselves in the bigger picture, while feeling embraced by their team, mitigates this risk.
In these uncertain times, we must remember that changes of any kind can feel uncomfortable and stressful. As leaders, we must make allowances for this when onboarding new employees. Over time, as new routines become familiar, with the right team support, new employees can thrive in their new roles – while working from home.  J
____________
At BlueSky Personnel Solutions, we recognize that your recruitment and hiring needs remain vital for your business continuity amid this global COVID-19 pandemic.
The Ontario government recognizes recruitment as an essential service, and we are grateful to say that our stellar team has been working remotely for years. All of our work can and is being done virtually.
Please contact us today for all of your hiring needs. You can reach us at: 416-236-3303, [email protected].
We look forward to serving you!