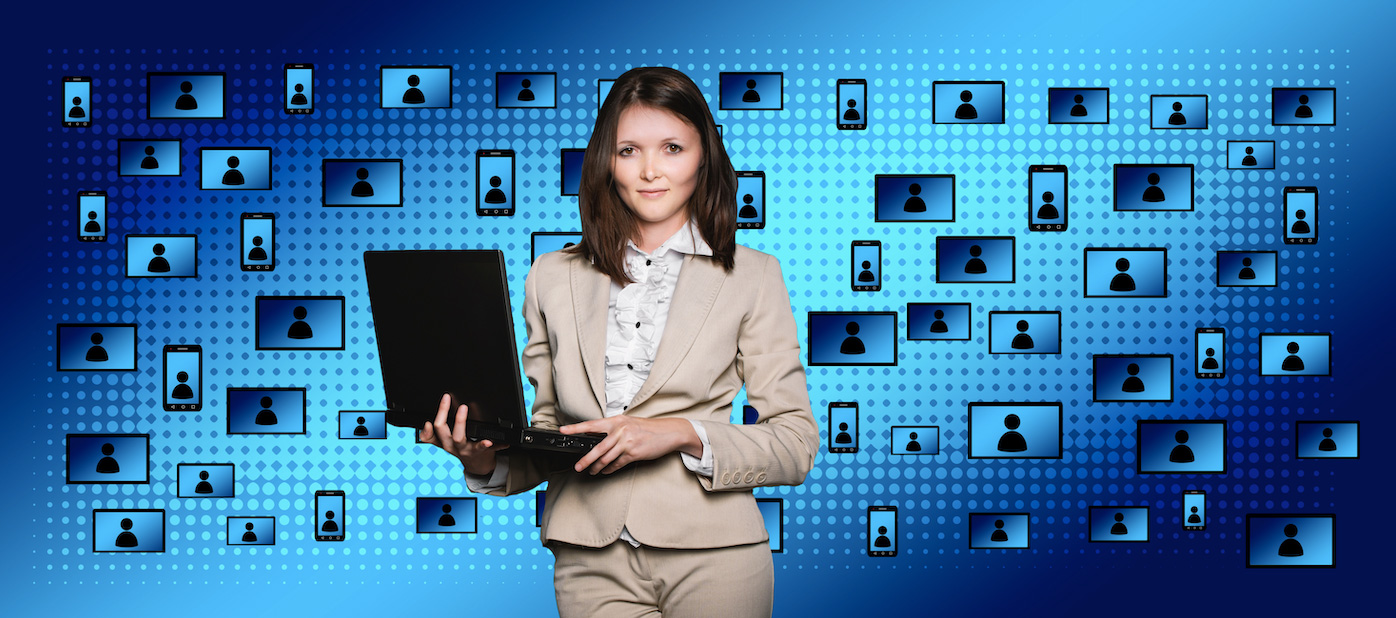 Q: I'm looking for advice on how to alter our candidate interview/assessment processes when we get to hiring remotely. Also, how do we effectively onboard new team members remotely? We have two joining us next week, so this is pretty immediate for us.
A: We're so glad you asked this question. Our team has been working remotely for several years now, and we can tell you from our experience and that of many of our clients, that hiring remotely (and onboarding remotely) can be done quite successfully.
First, here are a six steps to transition hiring processes from in-person to a virtual environment:
Audit your current hiring process: See what already works virtually, and what processes you'll need to transfer online. For example: Are all the documents you'll need to hire, readily accessible by team members online? Or, are some documents sitting on an employee's individual computer? Also, what processes are usually executed organically, based on physical proximity at the office (e.g. watercooler-type talk comparing insights in impromptu conversations, references to company culture, etc.)? Systematize them to be done remotely.
Decide which system(s) your teams will use to stay connected virtually and in real time?

Whether you are making hiring decisions by committee or liaising with your management to keep continuity in your hiring process, ongoing communication is critical. There are many ways to keep connected remotely, be it through project management software, instant messaging, or video conferencing: e.g.

Slack, Microsoft Teams, Asana, Zoom, Skype, WhatsApp, FaceTime, etc. Pick one or more with your IT personnel and set your team up on those systems. Pick the platforms that work best with your team for their comfort level, buy-in, ease of use and workability, along with online security considerations.
Communicate to candidates that all of your hiring processes are being done remotely: Sometimes it's important to state the obvious. Because COVID-19 has brought about uncertainty in all business areas, many candidates are not posting their resumes online right now, worried that companies aren't presently hiring. Convey that you are hiring remotely in all of your communications (e.g. website, social media, job boards, with recruiters, etc.), and make sure your internal staff are well-informed too.

One advantage for HR/hiring managers at the moment is that candidates will likely have much more flexibility right now in terms of their scheduling, given that people are practicing social distancing at home.
Conduct what would have been in-person interviews via video conferencing: If some of your hiring team members are unfamiliar with video conferencing, have them practice using the software with co-workers first, so they can become more familiar. That way, when they are conducting interviews, they can focus more on the candidate rather than the technology being used. For interviews that would traditionally be conducted with a panel, consider specific platforms like Cisco Webex, or Zoom that are designed to bring several parties onto a video call easily. 
Watch for clues and seek out unique insights when video conferencing with job candidates: When video conferencing, you are virtually entering a jobseeker's space. This can provide unique insights that traditional in-office interviews cannot deliver. For example: It is understandable that children may be in the background at home when interviewing during this COVID-19 time. However, does the job candidate make note of that at the beginning, to give the interviewer a heads up? It's a small detail, but it can reveal whether your candidate is taking charge of a situation and communicating well under potentially stressful circumstances.

Or, how does a job candidate handle unexpected situations? Remember that infamous CNN live TV interview when expert commentator, Robert Kelly's children crashed the party with perfect comedic timing?
Julie Labrie shared other important elements to look out for when interviewing via Skype etc. in a video that you can watch here. (Here's a teaser: What should you look out for in the background of a candidate's space during a video interview?) 
Keep your same structures and processes: Change can often bring about a sense of panic, but it's important to remember, your processes and structures when interviewing remotely don't have to change. Only the medium you are using changes – from in-person to online communication.

There are two important considerations when hiring remotely: 1) Does your team have access to the documents and systems they need to enable remote communication, interviewing and hiring? And 2) Does your team have the comfort level with any new tools they may need to effectively work and hire remotely.
This second point is often about mindset, versus tactical steps that need to be taken. In such instances, encouraging open, honest and transparent communication among your team members will be key to making this organizational in-person-to-online transition, a successful one.
CHECK OUT PART 2 TO THIS SERIES:
How to Effectively Onboard New Team Members Remotely
____________
At BlueSky Personnel Solutions, we recognize that your recruitment and hiring needs remain vital for your business continuity amid this global COVID-19 pandemic.
The Ontario government recognizes recruitment as an essential service, and we are grateful to say that our stellar team has been working remotely for years. All of our work can and is being done virtually.
Please contact us today for all of your hiring needs. You can reach us at: 416-236-3303, [email protected].
We look forward to serving you!