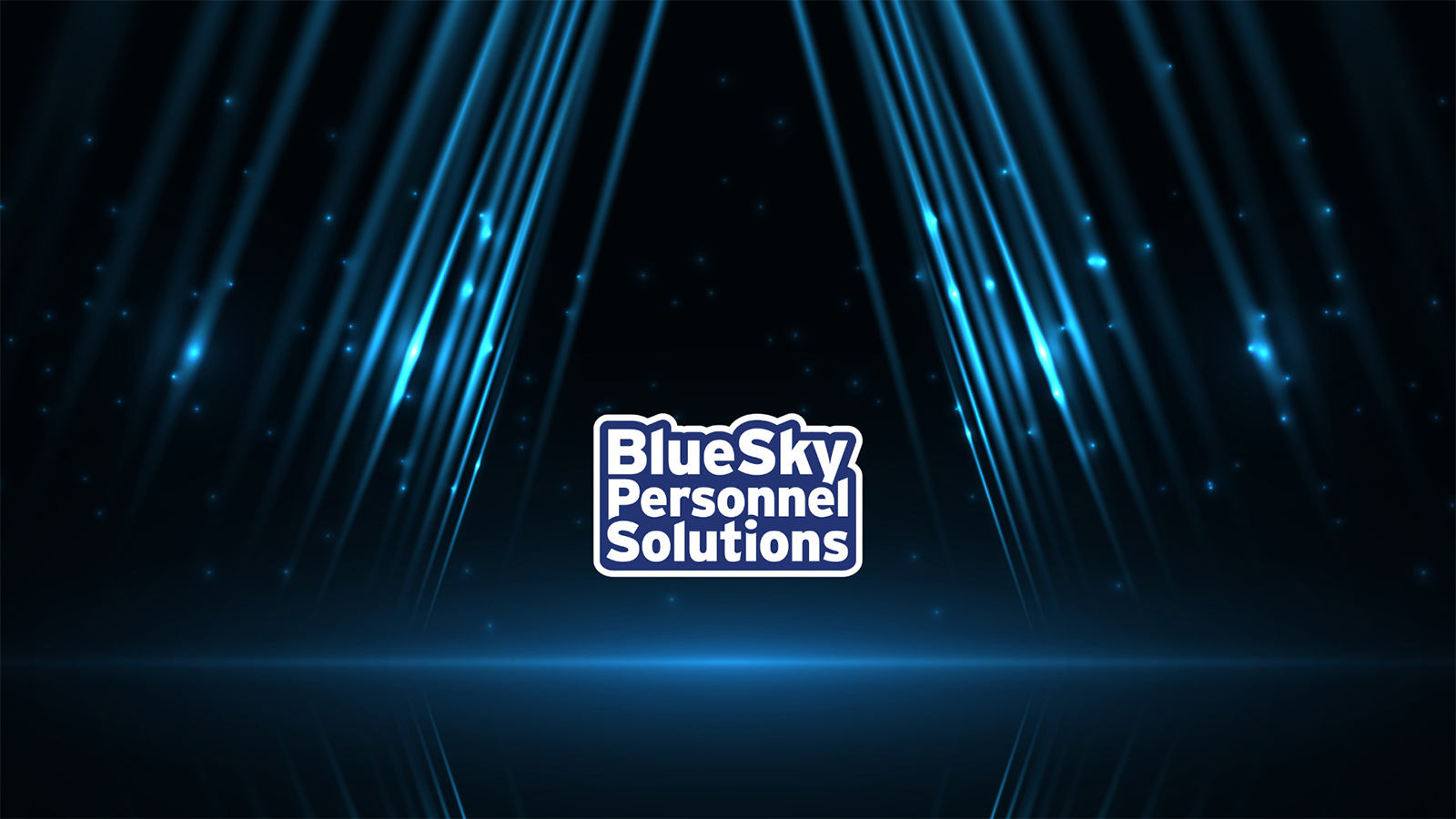 Last year, BlueSky Personnel Solutions was honoured to receive a prestigious gold award for Woman-Run Workplace of the Year (10 employees or less), at the 19th annual international Stevie® Awards for Women in Business, in Las Vegas. During the gala evening, I was interviewed backstage by the awards team, and they asked me two questions:What does this award mean to you? and What does this award mean for your business. You can see my response in the two short video clips below:
Question: What does this award mean to you?
Question: What does this award mean for your business?
Long after that memorable night was over, these questions stuck with me. Upon further reflection, I have developed a deeper appreciation for how receiving this kind of recognition on a global stage, communicates to the world that as a company, we truly walk our talk.
Moreover, such accolades publicly acknowledge that we have a proven track record of success. It gives our company global visibility and tells prospective clients that we are valued and appreciated in our industry. As such, they too, can feel good about choosing us for their Bilingual/French recruitment needs.
Our mission at BlueSky Personnel Solutions has always been to connect people to their dream jobs and help companies build dream teams to grow their businesses. This dual "task" fuels our team in our work every day. To this end, for more than two-decades that we have been in business, our core pillars for success have always been: 1) Trust, 2) Integrity, and 3) Relationship-building.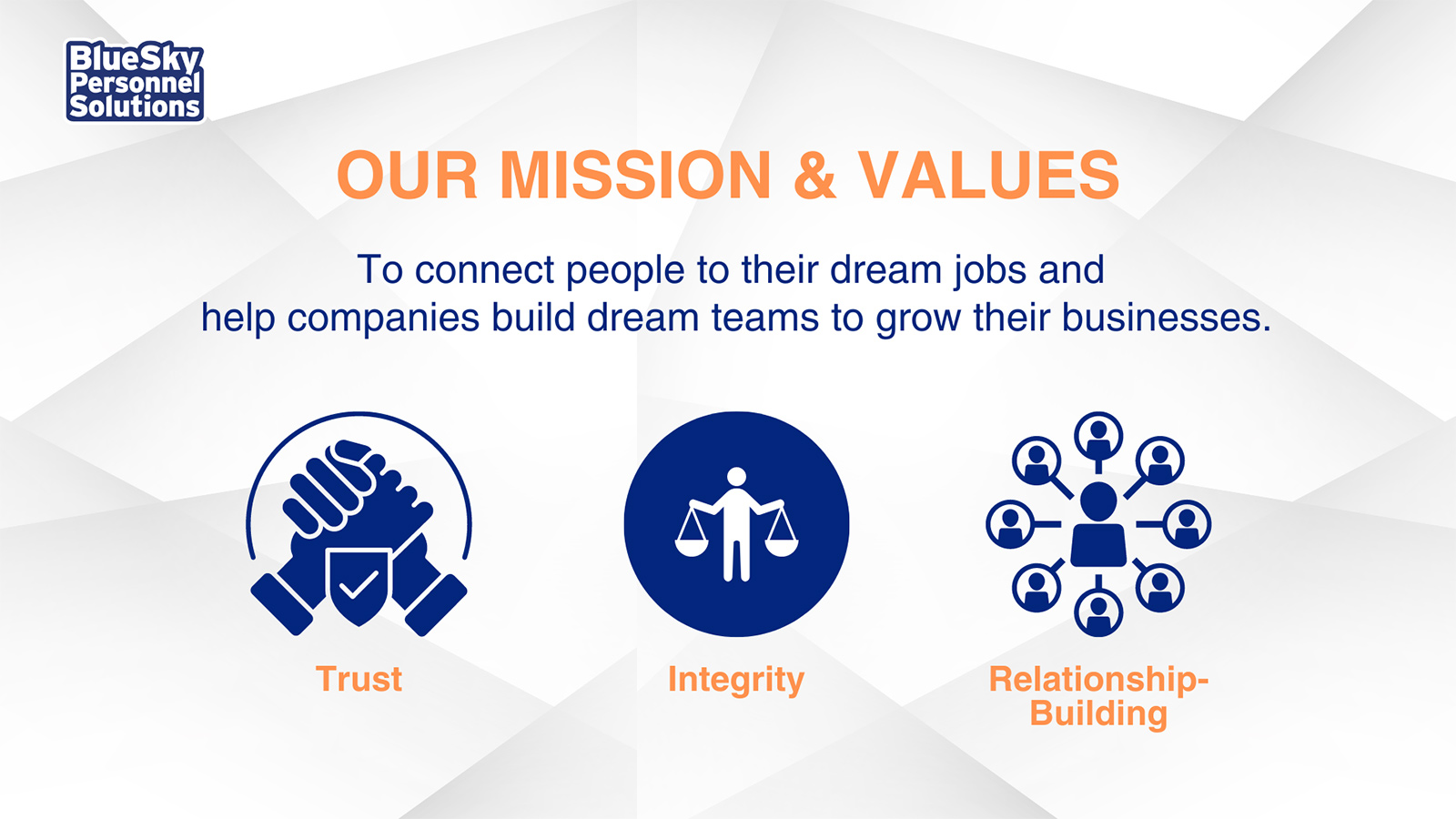 These values are reflected in the fact that so many of our clients have continued to work with us for several years, and even decades. We've earned their trust. They also know integrity is central to everything we do. And importantly, our focus on relationship-building extends not only to our clients, but also to our trusted, well-cultivated, and proprietary network of Bilingual/French candidate nationally.
I know many companies invest a lot of time, resources, and funds into ideating, developing, and then communicating their mission and core values to their internal and external audiences. We at BlueSky Personnel Solutions, have undergone this process a little differently.  From Day 1, we've tapped into our core values intuitively, based on how we operated our business. As our company matured, we started to recognize certain words popping up in our everyday vernacular. Our core values were already being reflected naturally in our conversations. So, when we decided to officially articulate our core pillars for success, it didn't feel difficult to pull out the values that have been guiding us for the better part of two plus decades.
When I go back and listen to my answers in the videos above, I must admit, I smile a little. I was elated at our win on an international stage. When they put the spotlight on me backstage, I didn't overthink things, but rather, spoke from the heart. I was guided by our core values and mission, and I see that naturally translated in my responses on video.
The recognition we have received from this award feels like a beautiful gift, and the visibility that comes with such wins has given our prospective new clients lots of confidence in choosing us. For this, I am truly grateful.
Cheers to hiring your dream teams and growing your business!
_____
If you are looking to build your dream team, and especially if you are in need of Canada's top Bilingual/French talent, please give us a call, or email us today at: 416-236-3303, or by email at: [email protected]. It would be our pleasure to serve you!