"What is the origin of your name?" At first glance, perhaps the question seems harmless enough, but earlier this month, Quebec Human Rights Tribunal ordered lingerie retailer La Vie en Rose to pay a jobseeker $5,000 for asking this question during a job interview.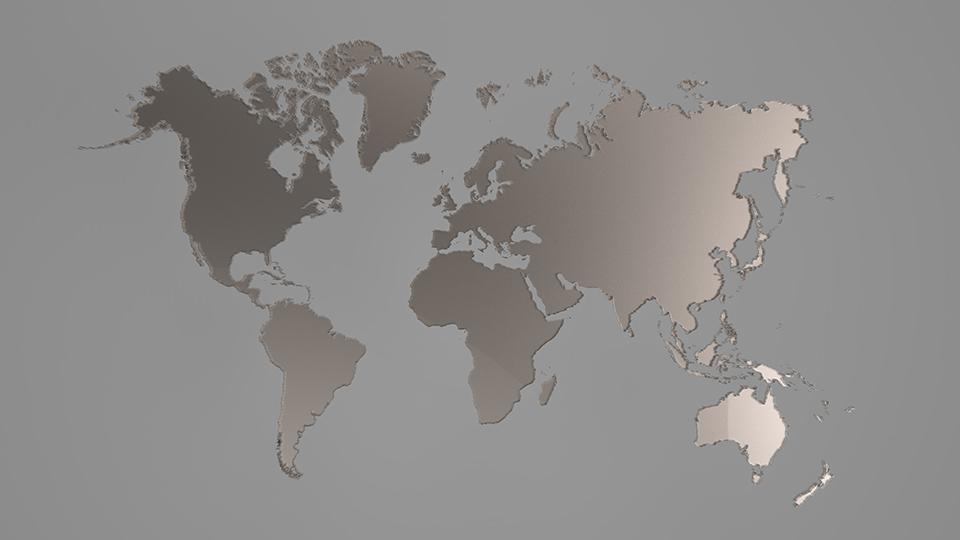 The Montreal Gazette recently reported on this case. Salim Kerdougli, of Algerian descent, was in his final round of interviews with La Vie en Rose for a Logistics Coordinator position. Near the end of the interview as the interviewer and interviewee were discussing the retailer's international partners, one of which is based in Algeria, this question was asked: What is the origin of your name?
In the end, another candidate was awarded the job.
Kerdougli reported feeling insulted by the question, and the tribunal found this question was not asked of any other candidate. Nor was it directly related to this specific job. As such, the Tribunal said Kerdougli's right not to be discriminated against based on his country of origin, had been violated, and La Vie en Rose was ordered to pay $5,000 in moral damages.
Whether this question was asked deliberately resulting in some possible discrimination, or whether it was asked out of harmless curiosity – we may never know. We're betting there are passionate opinions on both sides of that argument.
In today's climate however, where hyper-charged race relations and implicit-bias training are dominating the news headlines south of our border, many companies in both Canada and the US are working to showcase a corporate profile that touts how they are embracing diversity and inclusion.
This begs the question for HR professionals and hiring managers is: is there ever an appropriate time to ask this question: "What is the origin of your name?". In casual conversations in the workplace, such questions can show a new employee that fellow coworkers are taking an interest into his or her heritage and culture. In this context, there are no stakes as to whether someone will get the job or not.
This Tribunal's findings actually highlight just how important it is to "sterilize" our hiring processes and protocols today to protect organizations and prospective employees. This is especially the case if you have non-HR personnel interviewing candidates for their own team.
Here are some best practices in this regard that all of us should consider:
Keep your interview questions consistent for all candidates applying for a particular position: the Tribunal found that only this one candidate was asked the origin of his name. The other prospective employees were not asked the same question. Immediately, this process opens up the possibility that all candidates were not treated equally.
Be wary of "small talk": While we are all human and sometimes it's easy to veer off in certain directions during casual conversations, keeping that discipline to make sure your queries are equal among all candidates is critically important.
Offer interview training to inexperienced hiring managers, so they fully understand the parameters of what they can and cannot ask. In Canada, it is illegal for employers to ask about a candidate's race, place of origin, citizenship, religion, sexual orientation, age or family status. Therefore, would-be hiring managers must stay away from questions for which answers can be used for discriminatory purposes. Our President of BlueSky Personnel Solutions, Julie Labrie, addressed this topic in a Globe and Mail article, discussing the fact that how a question is asked often determines whether it is legal or not. You can read that article here.
Keep detailed notes from your interviews: Natalie McDonald, founding partner of MacDonald & Associates, recommends keeping meticulous notes from every interview that is conducted. If any hiring decision is ever called into question in the future, you can refer back to those notes to offer up bona fide reasons for your decision-making process.
Nothing is off the record: it's the first rule in PR when executives give media interviews – never assume that anything said "in confidence" will remain as such. The same rule applies in hiring processes in HR. Making a great connection with a candidate during an interview is great, but remember, anything you say during that time can be called into question in the future. It's best to keep the bonding process for after a new hire is made.
Consider the services of external recruiters, who often make a living interviewing a lot of job candidates. The average person on-staff at BlueSky Personnel Solutions for example, conducts over 1,200 interviews per year. We are proud to say we've finessed the art of the interview.
If you are looking for French/Bilingual staff but don't have bilingual staff in-house, our expertise in vetting candidates for fluency, and understanding of the French Canadian culture alongside job skills, can prove to be an invaluable resource.  In this way, external recruiters can often save organizations a lot of time, money and resources by managing the screening, short-listing, and final hiring processes.
Whether you want to engage the services of experts (e.g. recruiters) or manage the whole process in-house, it is critically important to have firm hiring plans, processes and training in place, to ensure your company and its prospective employees are protected.